OBJUR | Hydrate. Automate. Update.
The comprehensive software suite that ensures your organization's security and compliance by automating and streamlining your Windows 10 lifecycle management processes.
Discover
Discover and remediate possible problems
Enforce
Ensure a proper updating schedule, even for mobile
Achieve
Get important tasks done in a few hours, not days
Improve
Improve the user experience
When you have hundreds or thousands of endpoints, deploying and updating Windows 10 can get complicated.
A flood of tickets when there's an update. Team members tied up in endpoint deployment. Compliance issues, security issues, user complaints… Does it sound familiar?
What if you could streamline and automate Windows 10 lifecycle management processes?

OBJUR

means better Windows 10 lifecycle management
.
Objur is our unique platform that enables top-down management for Windows builds and deployments throughout your organization.
With Objur, you can discover and remediate possible problems, ensure a proper updating schedule, and improve the overall user experience. Routine tasks that used to take days can now be done in hours, if not minutes.
Objur's real-time reports and data also give you the insight and predictive data you need to prevent your team from having to manage dozens of help desk tickets.

OUR FOUR-TOOLS-IN-ONE

PRODUCT SOLUTION SET
Our unique components are designed to facilitate continuous deployment without creating a backlog of headaches for the IT team.
2. USER NOTIFICATION (UNUI)
Integration with OSDI to provide predictive upgrade analytics. Give users flexibility and control over when they update—while still enforcing update schedules for compliance.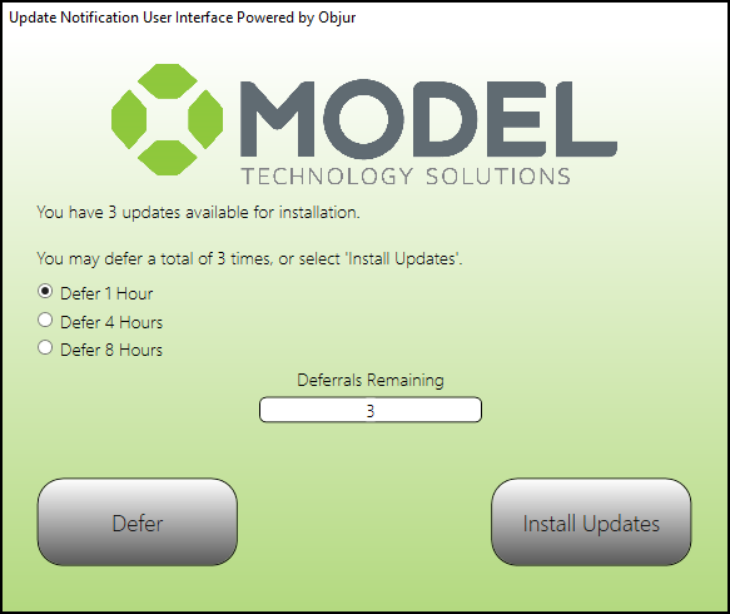 Automate in-place upgrades (IPU). Be prepared for all endpoint upgrade readiness and cache content for future deployment, no matter where an endpoint is.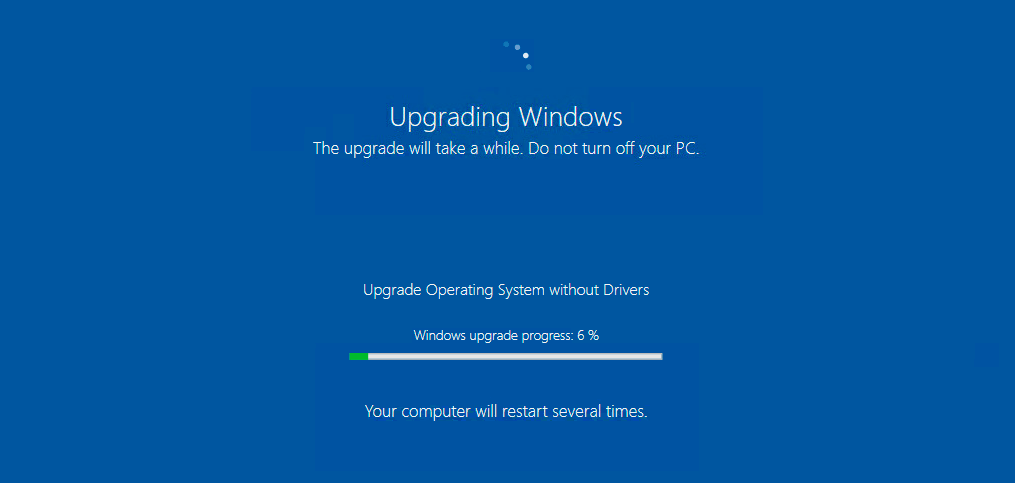 4. DYNAMIC DEPLOYMENT (DDI)
Backend SQL DB with Web API for real-time changes. Allows for a customizable Windows 10 machine build with customizable controls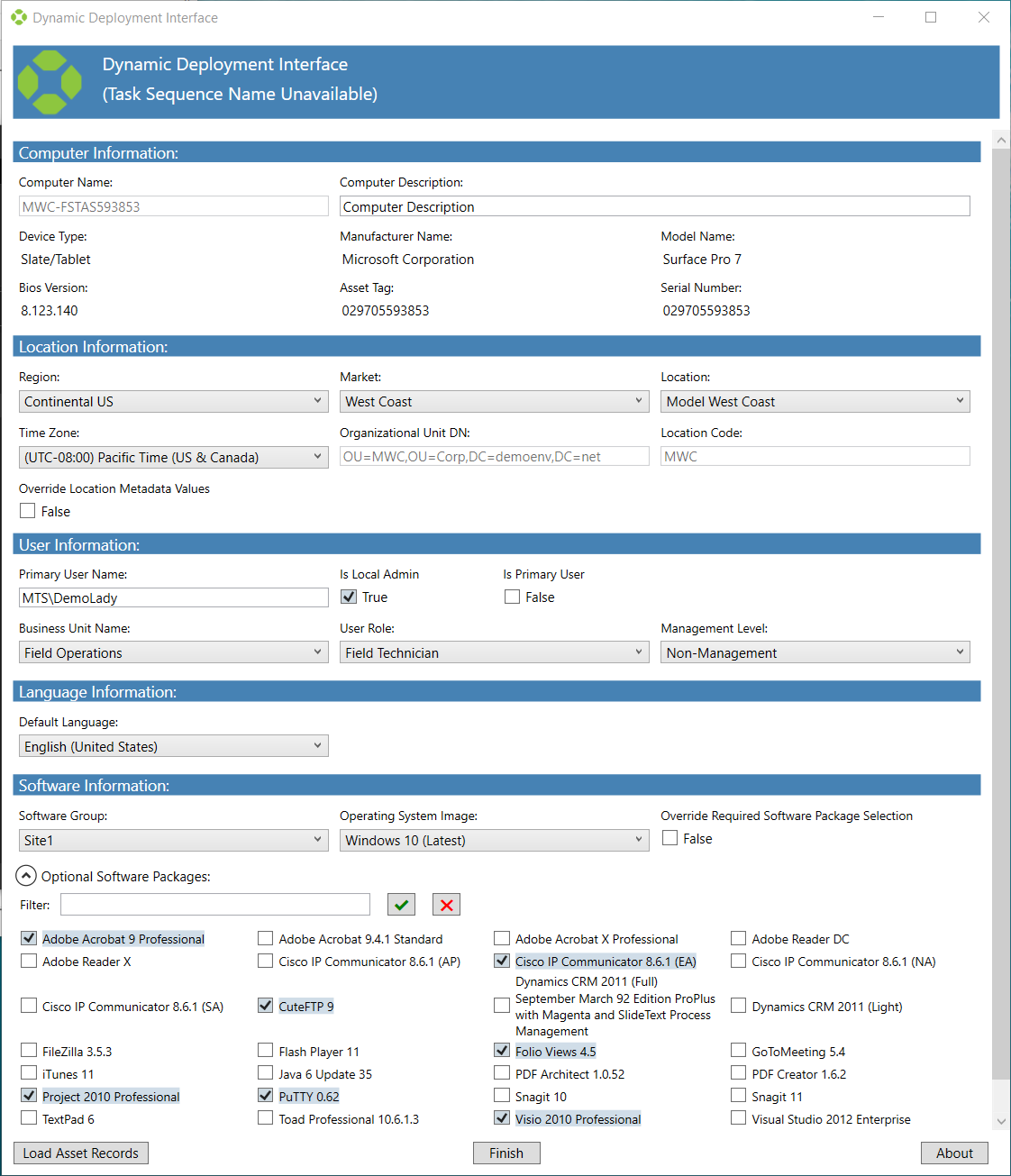 MASTER WINDOWS 10 CONTINUOUS DEPLOYMENT
Discover and remediate possible problems 

Ensure a proper updating schedule, even for remote devices

Get important tasks done in a few hours, not days

Improve the user experience
Deploying Windows 10 and its upgrades at scale has never been easier.
ENDPOINT AND INFRASTRUCTURE MANAGEMENT ON CRUISE CONTROL
Hydrate Your Entire Process with One Click
Automate deployment and upgrade tasks so that they take hours, not days.
Gain immediate oversight for both onsite and offsite devices and machines.
Set reasonable accountability standards for users to schedule their own updates and patches (both on and offsite).
Discover instant insights and remediations into potential bugs before they interrupt deployment.
Improve the user experience when it comes to the Windows Operating System and 3rd-party software updates deployed via MECM.
Manage Windows 10 builds and deployments throughout the organization from a clean UI.
Objur Frequently Asked Questions
How big/small of a network will Objur work on?
Will Bowman
2020-06-26T13:45:47-06:00
Technically, Objur can work on a network of any size. However, we did develop it for use in larger network environments (1,000+ endpoints/machines), and priced it with that in mind.
Why Model Technology Solutions?
We like to say that at Model, we stick to what we do best. Our team of infrastructure experts is dedicated to helping our clients put their infrastructures on "cruise control".
By implementing automation, configuration, best practices and our deep knowledge facilitates continuous operations and compliance. 
Our solution engineers strive to remain at the forefront of enterprise technology and the proper deployment and management of operating systems, end point devices, and infrastructures.  
We value transparency and integrity and champion the continued growth of the automation technology community.
Not quite what you're looking for?
CHECK OUT OUR OTHER OFFERINGS
Model is committed to continually expand our solution offerings to help our clients succeed.  Here are some of our other solution sets.