If you requested an instant quote, that quote has been sent to your email inbox. If you requested a single-service quote, someone will be in touch shortly to learn more about your needs and get that quote to you as soon as possible.
Before you go, you can feel free to take a look at some of our educational resources below, learn a little more about our company, or look around our website using the menu above.
Microsoft Endpoint Manager Webinars
Model's Managing Partner, Jason Rutherford explains how Intune Apps is configured and works with MacOS.
Model's Managing Partner, Jason Rutherford offers his first in a series of Microsoft Endpoint Manager videos. In this introduction he give an overview of the new SCCM & Intune Co-management interface and strategy.
Azure Site Recovery Series
In Model's Azure Site Recovery Webinar Series, Nick Taylor covers ASR Overview and Fundamentals:
DR as a Service and how this can provide failover to Azure for your Data Center in a Disaster

How to utilize the Test Failover functionality to create a sandboxed environment with your live data, against a copy of your live environment, to test upgrades or performance of your applications in Azure in minutes.

The ins and outs of Azure Site Recovery and how the product works in conjunction with Azure Backup and Azure Migrate

Demo
Infrastructure Hero Academy Series
Model Partner and Co-founder William Bracken, and audience discuss ways to reduce trouble tickets and improve security, compliance and efficiency
Security Optimization – Software Updates

Security Optimization – Account Protection

Security Optimization – Application & Data Protection

Windows 10 Optimization – In-place upgrades from legacy OS/Continuous servicing

OSD Insights – Gain build and deployment process insight and dramatically reduce remediation time

Modern Endpoint Management -Challenging traditional thinking and Managing a remote workforce

Novus International – A client's story of success with Model

Part 1: Security Optimization – Software Updates
Part 2: Security Optimization – Account Protection
Part 3: Security Optimization – Application & Data Protection
Part 4: Are you Modern Windows OS Management ready?
Part 5: OSD Insights – Gain build and deployment process insight and dramatically reduce remediation time
Part 6: Modern Endpoint Management – Challenge Everything
Part 7: Novus International – A client's story of success with Model
Windows 10 Overview Series
Model's managing partner, Jason Rutherford, provides a simple but comprehensive overview of Windows 10, perfect for business leaders and technical professionals alike.
Webinar 1: How Windows 10 Drives Business Value
Webinar 2: How Windows 10 will Change Deployment Operations
Webinar 3: Understanding the Technical Features of Windows 10
Webinar 4: How to Manage Windows as a Service
OMS Expedition Series
Join Model's solution architect and delivery team lead, Gabriel Taylor, in this four-part video series as he navigates the tools in Microsoft's Operations Management Suite (OMS).
In this webinar, Gabriel reveals the benefits and solutions for your needs today (without requiring you to upend your datacenter).
Hi. My name is William Bracken. I'm one of the founding partners of this company. Thanks for providing us the information you already have. It might seem like more than other companies will ask for up front. But I promise you, where unified endpoint management and endpoint patching are concerned, it's worth the time and work to do it right.
To learn about our company and culture, you can read the story below or watch this interview with myself and my partner Jason Rutherford.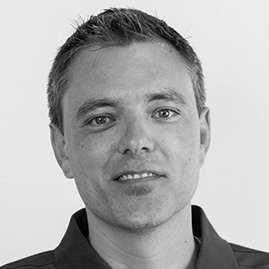 We started this company to prove you can do IT services better.
I spent 99% of my career working IT infrastructure in corporate America, seeing firsthand how upper management viewed IT pros as expendable, with no interest in getting to know all the hardworking people who make the business run. To use a cliché, we were just cogs in the wheel.
The last company that I worked for was going through bankruptcy. They were simultaneously laying off hundreds of workers in rural American communities and voting C-Level executives million-dollar bonuses.
This was the catalyst for my motivation to leave the financial comfort of corporate America and start a new chapter in my career. And so I, along with my partners Jason and Jesse, decided to start a company and do endpoint management and consulting a different way.
We planned our company the way we now do endpoint management: we took our time and did it right.
We spent seven months meeting, planning, and discussing the vision for Model Technology Solutions before we took a single job. From those months, we decided on and planned for a company that:
Focused on delivery, not sales

Used sales only as a means to start a relationship to ultimately deliver value and results

Provided repeatable, affordable endpoint management solutions

Was a place where employees would want to work
All of this relates back to trust. We wanted to build a company that earned the trust of the clients that we served and the specialists who we employed.
Starting the company was hard work. But it was worth it, and our vision absolutely worked.
Clients started returning repeatedly to work with us, even those we referred away because we thought that they would be better served by someone else. Dozens of incredibly smart employees started seeking out our company to work for us.
And today, we have created true partnerships with our clients through integrity, competence, and experience, which encompasses everything we set out to do.
Starting Model Technology Solutions has been one of the hardest things I've ever done. However, I can tell you, it's all been worth it, knowing that we're providing real value to our customers and a true work/life balance to our employees.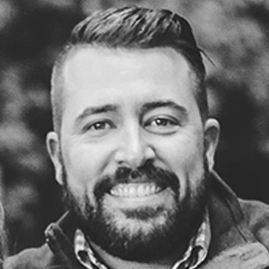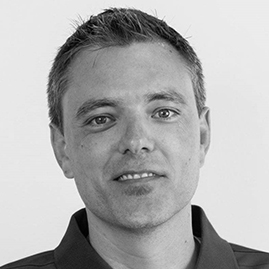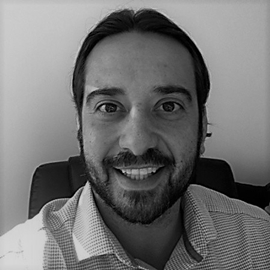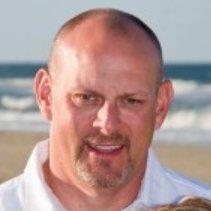 We want to partner with IT pros who want to do it right.
If you value doing things the right way but you don't want extra tasks and are far too swamped to do the actual implementation or day to day administration, you're the professionals we want to partner with. The MECM and OMS nerds. The spend-a-little-extra-on-the-better-brand shopper types. The IT pros who love watching the IT Crowd and Office Space but are all business when it comes to endpoint security and compliance.
If this sounds like you, I encourage you to schedule a time to chat with Steve if you haven't already.
I was recently listening to a recording where Steve was talking to one of our contractors. (And he doesn't know I listened to this!) He said that, like me, at the previous company where he did sales, he was frustrated because burning bridges with the customers happened quite a bit. But now, he said, it's nice to work for a company where retention is so high. He doesn't have to worry when we bring a new customer into the company.
All of us partners really believe in what we're doing here. So do our current customers. And we genuinely believe – and will work exhaustively to prove – that if you partner up with us, you'll quickly come to believe in and trust us too.

Managing partners, Model Technology Solutions