STOP DATA LEAKAGE WITH MICROSOFT INFORMATION PROTECTION (WIP)
CAN YOU CURRENTLY SEPARATE COMPANY AND USER DATA?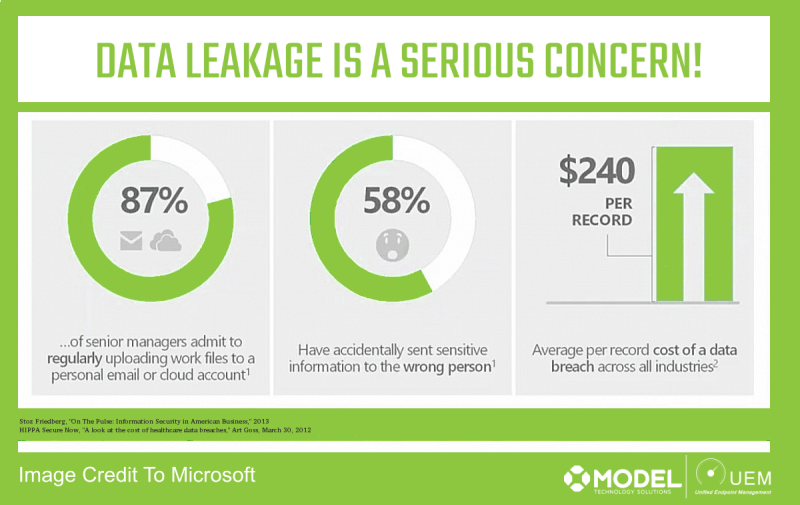 Today's enterprise infrastructure looks different than it did even 10 years ago. Data Security is a top concern.  Along with the increasing number of desktops and laptops, networks now have to include any numbers of tablets, phones, and other mobile devices. Managing such a varied mix of endpoints becomes even more time consuming when you consider the rapid pace of patches and updates, the rampant growth of cybersecurity threats, and the increased pressure to prove compliance.  Wouldn't it be great if you could put this all on "cruise control"?  Model offers Microsoft's Windows Information Protection consulting and implementation services.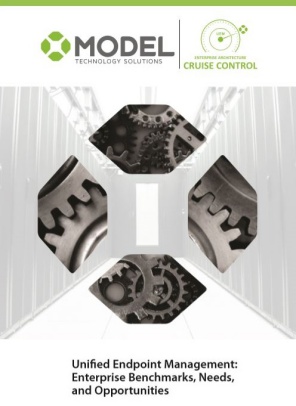 Check out our Unified Endpoint Management cross industry benchmark survey, including key performance indicators.
Let us help you get your enterprise architecture on Cruise Control! Compliant, Secure and Automated!
UNIFIED ENDPOINT MANAGEMENT EXPLAINER VIDEO