Model technology solutions
Cybersecurity and IT Infrastructure Engineering Managed Services 
Keep your business secure and your end-users productive through our Managed Services offerings.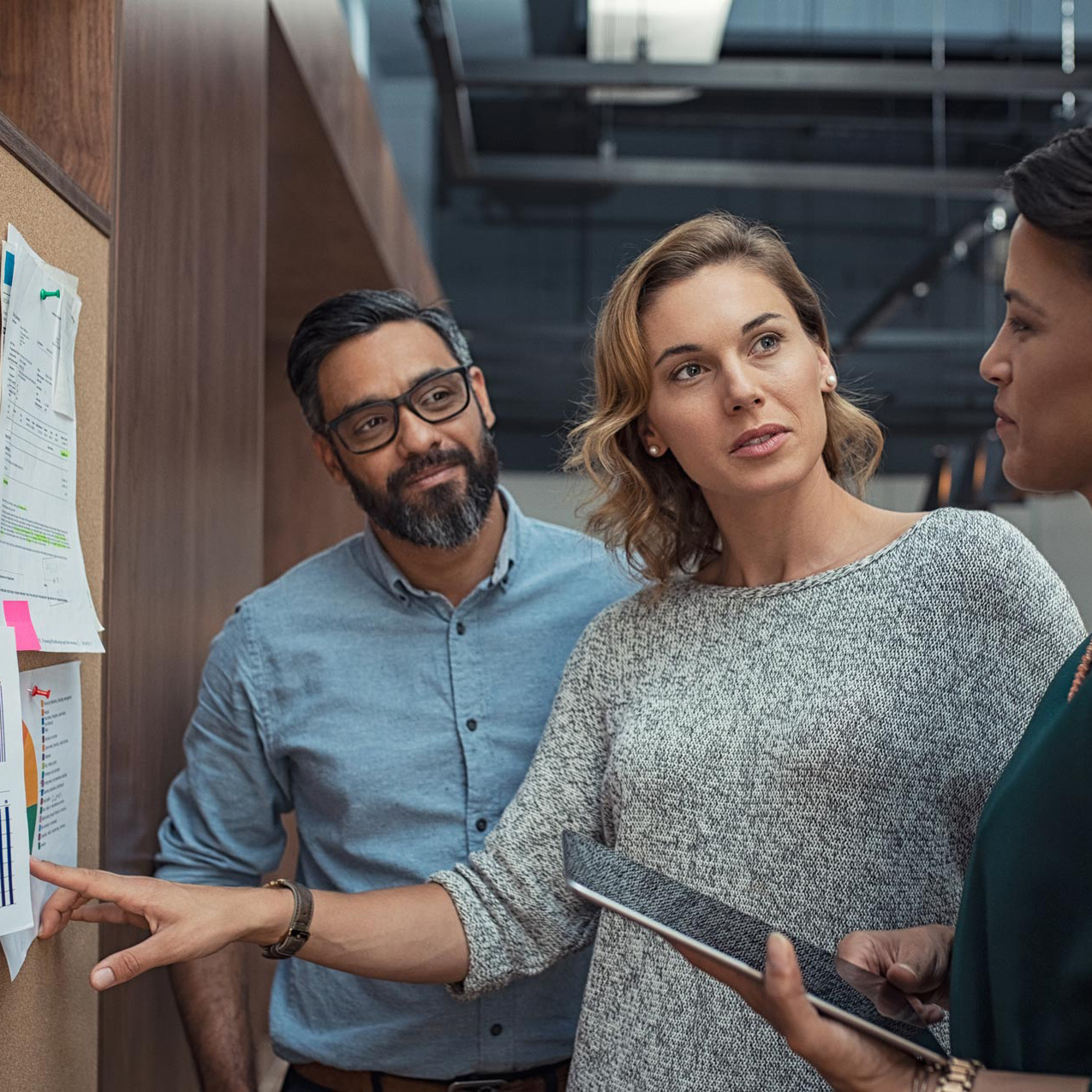 What We Do
We Help You Maximize Your Microsoft ROI
We're experts in Microsoft IT solutions. We're a Microsoft Partner with multiple Gold and Silver proficiencies, and our team has decades of combined experience helping companies like yours in diverse industries to drive their digital transformations using Microsoft's powerful solution set.
Do you own and use Microsoft 365, Azure services, or other Microsoft solutions? Thinking about purchasing? If so, these are powerful tools, and we want to help you ensure that you're getting the greatest return on your investment that you can.
Through our flexible engagement options, we can help you to license, plan, configure, deploy, and manage your Microsoft services and infrastructure, both cloud and on-premises. As your trusted partner in Microsoft IT, we'll be a guide and support for your internal IT team to adeptly use your tools to:
Improve the digital experience for everyone at your organization
Keep your team and users productive and doing their best work
Increase your cybersecurity and compliance rates
Get the most from your Microsoft investments
Increase your IT team's efficiency and empower them to accomplish more
And so much more.
Whether we work together for a single project or we help you to manage some part of your environment, our expert consultants will help you to solve your most complex IT problems and use your technology better, faster, and more cost-effectively to modernize your environment from end to end.
How We Do It
Microsoft 365, Infrastructure, Cybersecurity, and Help-Desk Services
Microsoft 365 Services
Deploy and manage M365 to keep your users and IT team empowered, happy, productive, and secure.
Endpoint Management | Use Microsoft Endpoint Manager to provision, configure, secure, and update your endpoint devices, manage your users' experience, and fuel their daily processes.  Explore
Threat Management | Use Microsoft 365 Defender to rapidly and proactively identify and prevent threats to your business systems and infrastructure. Explore
Compliance Management | Use Microsoft Purview and Compliance Manager to enforce and automate the governance, risk, and protection of your business data. Explore
Identity Management | Use Microsoft Entra and Azure AD to manage organization identity life cycles and resource access with Zero Trust strategies. Explore
Collaboration Management | Use Microsoft 365 Apps, Teams, Exchange, and more to provide your users with powerful cloud-based collaboration tools and manage the infrastructure supporting them. Explore
Comprehensive Cybersecurity Services
Protect your organization from modern cyber threats through our cybersecurity and Microsoft 365 threat management consulting services. Explore
Cloud and Datacenter Infrastructure
Get the most out of your cloud and on-premises server infrastructure for the least amount of work and costs through our Microsoft CDI consulting services. Explore
Help Desk Support Services
Get top tier Microsoft help desk support through our Microsoft help desk services, without spending more on staff or equipment costs. Explore
Our Competencies
Trained & Trusted by Microsoft
We're a Microsoft Partner, and we're constantly expanding our Microsoft competencies.
Gold Windows Apps and Devices
Gold Application Development
Silver Application Integration
Silver Cloud Productivity
Solutions Partner | Infrastructure (In-Progress)
Solutions Partner | Modern Work (In-Progress)
Solutions Partner | Security (In-Progress)
The Benefits To Your Organization
We help you complete projects on-time, on-budget, and with fewer interruptions to your end users' productivity.
Complete your projects with confidence and expertise with a Microsoft Partner guiding your process.
We help you increase business profits, support your users to do their work, and refocus your team on the tasks they'd rather focus on.
Want peace of mind? We've dedicated our careers to maximizing your cybersecurity using Microsoft's powerful solution set.
Our robust defense in depth cybersecurity expertise means less likelihood of a successful attack on your company.
Do more with what you already spend by better managing your Microsoft apps and infrastructure.
Fill your immediate need and then, if you like us, scale the partnership in any direction or degree your needs might grow.







"A wonderful, superb engagement up to this point."
- Anonymous By Request, A Current Client | City Government
"Model completely stepped in to take care of all the updates and testing that was lots of work for me. I'm no longer the bottleneck for my team."
- Anonymous By Request, VP of Cybersecurity and Infrastructure | A Global Private Equity Firm
"We've just had our first Quarterly Business Review with their Unified Endpoint Management as a Service, and we have been nothing but impressed."
- Tom Steinthal, L Catterton | Venture Capital
"We don't have to do a lot of the leg work that would come with deploying packages. We've got hundreds of computers on our network, and they make the process easy."
- Ian Blanchette, MiTek | Construction
"Model really made them feel more empowered to request change, and to be part of the testing of updates and new features and new software."
- Anonymous By Request, VP of Cybersecurity and Infrastructure | A Global Private Equity Firm
"We depend on [Model] as valuable team members and as an extension of our internal resources."
- Susan Taylor | Bryan Cave Leighton Paisner | Legal Services
"If Model suddenly went away, I don't think we'd hire someone else. We'd have to come up with a different way of doing things. Because I think they're irreplaceable."
- Anonymous By Request, A Current Client | Legal Services
"I appreciate the professionalism, efficiency, knowledge, workmanship, and attention to detail. I will always keep Model in mind when projects come up and recommend their services to whomever I cross paths with."
- Jason Herr, Senior Global Infrastructure Specialist | Curium | Healthcare
"They know us, we know them, they know our environment, they know how our lawyers work. [When new projects come up, hiring them is] so much easier than starting at ground zero."
- Anonymous By Request, A Current Client | Legal Services
"When I know that someone can get the job done, and I know the price is reasonable, I'm going to just keep using them. Over and over again, we keep using Model, because we know they're going to do it right."
- Walter Fletcher, Cybersecurity Analyst | Edgewell | Healthcare
"There's no greasy salesmen, no high-pressure. There's an approach of a partnership - they're here to partner with you. It just feels like they're an extension of our company."
- Anonymous By Request, A Current Client | Healthcare
"Model is totally solid. They really are top notch. 😊"
- Peter Daniels, Senior Data Architect, CRB  | Construction
Case Studies
Customer Success Stories
We have extensive expertise enabling digital transformations in healthcare, financial services, manufacturing, construction, legal services, retail, venture capital, energy utility, and government. Whatever industry you are in, we can help you deploy and manage your Microsoft tools with expertise.
TELL US ABOUT YOUR MICROSOFT IT NEEDS
Your Microsoft investment has great potential. But to tap into that potential, it helps to have extensive Microsoft expertise supporting you to reach your goals. Whatever your need, we can help you use your tools to drive your digital transformation, keep things safe, get things done, create a better digital experience, reach your business goals, and achieve radical IT results across the board.
Not Quite Ready?
Learn More About Our Services
Need more information? Our breadth of Microsoft IT services can help you keep on top of a variety of critical IT tasks and get the most value out of your Microsoft solution set.
Articles
Expert Guidance for Deploying and Managing Your Microsoft Solutions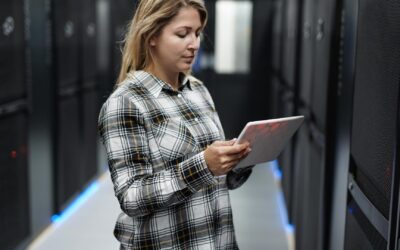 Azure Arc and Automanage are two services Microsoft has developed to address common challenges faced by IT infrastructure professionals related to multi-cloud and hybrid-platform server management. In this post, we will list the many features and advantages of...