Compliance Management
Expert Microsoft Purview Compliance Management
Detect, protect, and monitor your sensitive data and stay compliant, even in high-risk industries, through our Microsoft 365 compliance management consulting services.
What We Do
We Help You Protect Your Sensitive Data Using Microsoft Purview
Your data has become one of your most valuable assets. Protecting sensitive data has become so important that laws and mandates regarding data governance continue to evolve, especially in high-risk industries like healthcare or financial services.
Many companies have few controls on their sensitive data, and even if you do – without an expertly deployed and managed solution, can you trust that what you see is a comprehensive look at what exists? Also, how do you keep up with the rapidly changing requirements in your industry without dedicating inordinate amounts of time to managing your data estate?
Managing your compliance doesn't have to be all that complex. We're experts in Microsoft Purview, a family of compliance management solutions. We can help you use these powerful Microsoft tools to survey, protect, and monitor the data inside your environment and stay compliant with the rigorous data governance standards of any industry.
We specialize in industries like healthcare and financial services which have robust compliance requirements. We continuously help our clients in these industries consistently achieve compliance rates of over 95%.
We can help you ensure a variety of standards including SOX, HIPAA, GDPR, FISMA, FFIEC, NIST, and more. Also, with custom service level agreements for your industry, you'll know exactly what to expect from day one of our partnership.
With the right compliance solution, your sensitive data is visible, secure, and managed well, and your employees have secure ways to access the data that they need. When you add us to your team, we'll provide you the expertise to get the most out of your Microsoft investment, better manage your data, and keep compliant with even the most robust data governance requirements.
OUR TOOLS
Experts In Microsoft Purview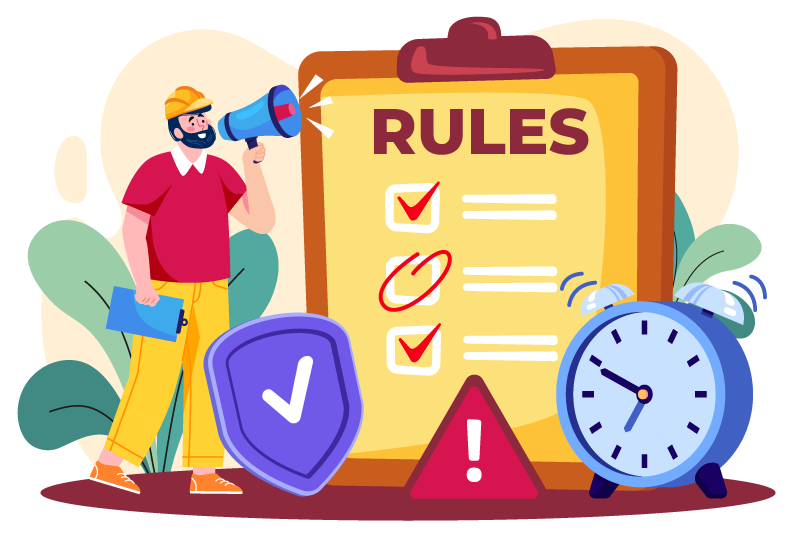 ✓ Microsoft Purview
Microsoft Purview Information Protection
Microsoft Purview Data Loss Prevention
Microsoft Purview Data Lifecycle Management
Microsoft Purview Double Key Encryption
Microsoft Purview Insider Risk Management
Microsoft Purview Communication Compliance
Microsoft Purview Information Barriers
Microsoft Purview Records Management
Microsoft Purview Auditing Solutions
Microsoft Purview eDiscovery Solutions
Microsoft Purview Compliance Manager
Microsoft Purview Data Map
Microsoft Purview Data Catalog
Microsoft Purview Data Estate Insights
services
Key Service Categories
Discovery of Data, Data Classifications, and Data Sensitivity Within Your Environment
Management of Data Risk and Automated Enforcement of Legal and Regulatory Requirements for Data
Implementation of Processes and Process Automation for Data Governance and Data Life-Cycles
projects
Sample Compliance Projects
Designing and implementing data management processes and technologies
Deploying compliance management tools and new features
Performing discovery of data compliance state and provision of recommendations on tool configuration to optimize processes
Deploying Microsoft 365 compliance management
Implementing data loss prevention
The Benefits To Your Organization
Create a comprehensive map of your data estate, identify exactly where sensitive data lives, and generate insights into how your data is stored and used.
Enforce compliance automatically with the specific requirements for your industry and manage your regulatory risk.
Empower your users to access data both securely and effectively.
Through our expertise in IT automation, we help your team to automate more and focus on other tasks with your extra resources.








"A wonderful, superb engagement up to this point."
– Anonymous By Request, A Current Client | City Government
"Model completely stepped in to take care of all the updates and testing that was lots of work for me. I'm no longer the bottleneck for my team."
– Anonymous By Request, VP of Cybersecurity and Infrastructure | A Global Private Equity Firm
"We've just had our first Quarterly Business Review with their Unified Endpoint Management as a Service, and we have been nothing but impressed."
– Tom Steinthal, L Catterton | Venture Capital
"We don't have to do a lot of the leg work that would come with deploying packages. We've got hundreds of computers on our network, and they make the process easy."
– Ian Blanchette, MiTek | Construction
"Model really made them feel more empowered to request change, and to be part of the testing of updates and new features and new software."
– Anonymous By Request, VP of Cybersecurity and Infrastructure | A Global Private Equity Firm
"We depend on [Model] as valuable team members and as an extension of our internal resources."
– Susan Taylor | Bryan Cave Leighton Paisner | Legal Services
"If Model suddenly went away, I don't think we'd hire someone else. We'd have to come up with a different way of doing things. Because I think they're irreplaceable."
– Anonymous By Request, A Current Client | Legal Services
"I appreciate the professionalism, efficiency, knowledge, workmanship, and attention to detail. I will always keep Model in mind when projects come up and recommend their services to whomever I cross paths with."
– Jason Herr, Senior Global Infrastructure Specialist | Curium | Healthcare
"They know us, we know them, they know our environment, they know how our lawyers work. [When new projects come up, hiring them is] so much easier than starting at ground zero."
– Anonymous By Request, A Current Client | Legal Services
"When I know that someone can get the job done, and I know the price is reasonable, I'm going to just keep using them. Over and over again, we keep using Model, because we know they're going to do it right."
– Walter Fletcher, Cybersecurity Analyst | Edgewell | Healthcare
"There's no greasy salesmen, no high-pressure. There's an approach of a partnership – they're here to partner with you. It just feels like they're an extension of our company."
– Anonymous By Request, A Current Client | Healthcare
TELL US ABOUT YOUR COMPLIANCE NEEDS
Do you use the Microsoft Purview compliance management solution family? Thinking about buying licenses? If so, we can help you use these tools to detect, protect, and monitor the sensitive data in your environment and ensure your company's compliance with data governance laws and mandates, even in high-risk industries. Let's work together to protect your data and simplify your compliance management.
M365 As A Service
Compliance Management Simplified
Simple pricing. Expert processes. Standardized scope. Our M365 as a Service solution is designed to make managing your Microsoft compliance management solutions easy and fit nicely into your budget.
Case Studies
Customer Success Stories
We have extensive expertise enabling digital transformations in healthcare, financial services, manufacturing, construction, legal services, retail, venture capital, energy utility, and government. Whatever industry you are in, we can help you deploy and manage your Microsoft tools with expertise.