Collaboration management
Empowering Modern Work with Exchange Online, Teams, SharePoint, and OneDrive
Empower your employees' collaboration and productivity through our Microsoft 365 collaboration management services.
What We Do
We Help You Adeptly Deploy and Manage Your Microsoft Collaboration Tools
The world of digital collaboration has changed. Hybrid work is here to stay, and users are becoming accustomed to being able to work anytime, anywhere, both on company and personal devices. Microsoft's collaboration tools like Teams and SharePoint have evolved to keep up with this trend, but to secure and empower your users you need more than only powerful tools – you also need the expertise to deploy them to their full extent.
Through our years of experience, our expert team has developed the extensive expertise necessary to help you to design, deploy, manage, and administer your Microsoft collaboration tool set to its full potential. We're a Microsoft Gold Partner. Through our flexible engagement options, we'll help you work with your Teams, SharePoint, and other Microsoft collaboration tools. Your users will get more done, enjoy their digital experience, and stay secure anytime, anywhere, while they work.
Quite simply put, you've got the tools, we've got the expertise. With us on your team, you'll realize the full power, productivity, and security that's possible with Microsoft's collaboration suite. Also, we'll help you do finish projects quicker and with lower costs than you could have without our help.
OUR TOOLS
Experts In Microsoft's Collaboration Suite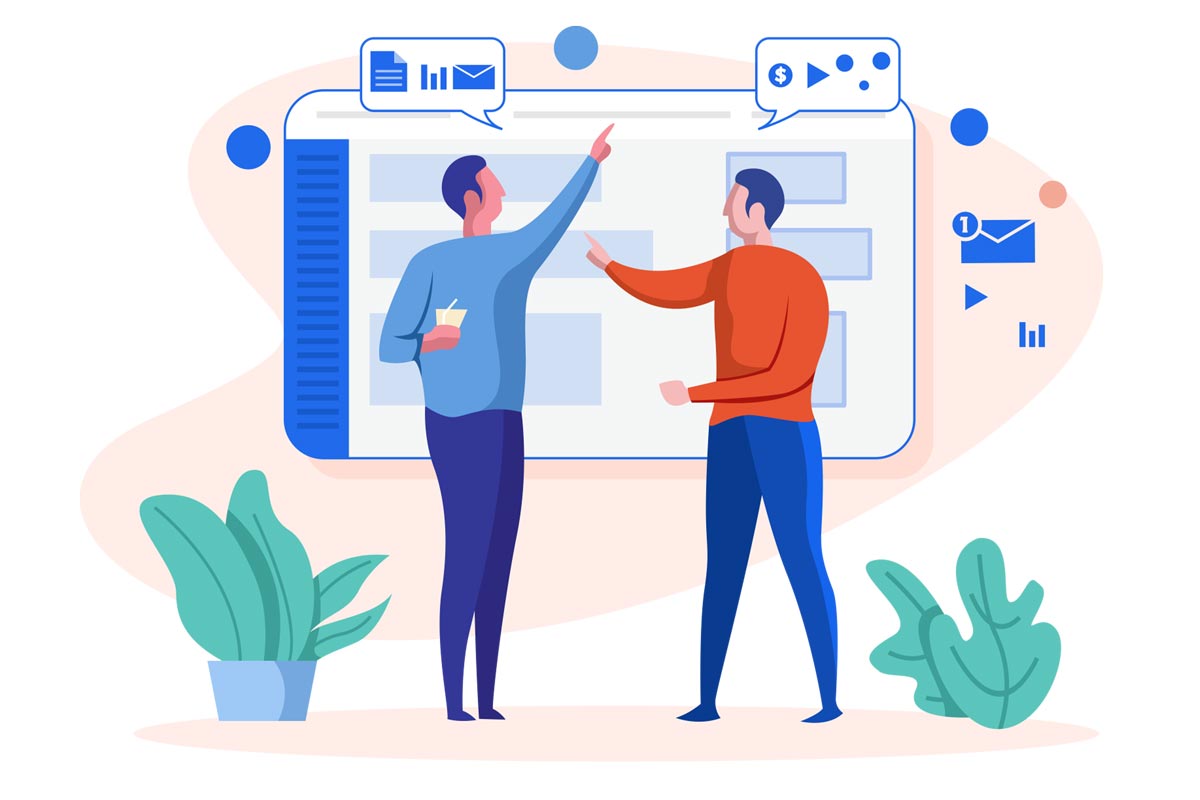 services
Key Service Categories
Mailbox Creation, Configuration, and Management
Governance of Processes and Policies Within These Tools
Permissions & Access Management for SharePoint, Calendars, Resource Mailboxes, Teams, and More
projects
Sample Collaboration Projects
Designing and Implementing Teams Voice Chat and Devices
Migrating Mail to Exchange Online
Backing up and/or migrating data from M365 collaboration tools
Teams initialization and establishing governance
Deploying collaboration management tools and new features
Designing Teams / SharePoint structures for collaborative data management
Migrating data from legacy systems (file servers) into Teams / SharePoint / OneDrive
Important Note: Our focus is on management and operationalization of your Microsoft tools and services. Anything associated with management, usage, and setup of the Microsoft tools is in our wheelhouse, including management of mailboxes, document libraries, and voice and video chat, along with related policies and administration capabilities.
We don't do custom development of Teams apps and SharePoint web parts. If you're looking for someone to help with custom Teams or SharePoint app development, we're not the right fit. However, we'll be happy to help connect you with one of our partner who can get you what you need.
The Benefits To Your Organization
Keep your users happy and productive by providing them collaboration tools configured specifically for your needs, empowering your processes and increasing your users' efficiency.
Provide secure access to business data without, control access, and protect your data without a VPN or any other on-premises resources.
Using many tool sets for collaboration is costly and insecure. Microsoft's collaboration toolset is more than capable to provide effective collaboration for your entire organization.  We can help you simplify your stack.
Did you know that Microsoft has powerful cybersecurity features to keep your users safe as they collaborate? We can help you set them up.
Time spent managing your collaboration tools is time not spent doing other things. What would your IT team to with the extra time when you delegate your collaboration management to us?







"A wonderful, superb engagement up to this point."
- Anonymous By Request, A Current Client | City Government
"Model completely stepped in to take care of all the updates and testing that was lots of work for me. I'm no longer the bottleneck for my team."
- Anonymous By Request, VP of Cybersecurity and Infrastructure | A Global Private Equity Firm
"We've just had our first Quarterly Business Review with their Unified Endpoint Management as a Service, and we have been nothing but impressed."
- Tom Steinthal, L Catterton | Venture Capital
"We don't have to do a lot of the leg work that would come with deploying packages. We've got hundreds of computers on our network, and they make the process easy."
- Ian Blanchette, MiTek | Construction
"Model really made them feel more empowered to request change, and to be part of the testing of updates and new features and new software."
- Anonymous By Request, VP of Cybersecurity and Infrastructure | A Global Private Equity Firm
"We depend on [Model] as valuable team members and as an extension of our internal resources."
- Susan Taylor | Bryan Cave Leighton Paisner | Legal Services
"If Model suddenly went away, I don't think we'd hire someone else. We'd have to come up with a different way of doing things. Because I think they're irreplaceable."
- Anonymous By Request, A Current Client | Legal Services
"I appreciate the professionalism, efficiency, knowledge, workmanship, and attention to detail. I will always keep Model in mind when projects come up and recommend their services to whomever I cross paths with."
- Jason Herr, Senior Global Infrastructure Specialist | Curium | Healthcare
"They know us, we know them, they know our environment, they know how our lawyers work. [When new projects come up, hiring them is] so much easier than starting at ground zero."
- Anonymous By Request, A Current Client | Legal Services
"When I know that someone can get the job done, and I know the price is reasonable, I'm going to just keep using them. Over and over again, we keep using Model, because we know they're going to do it right."
- Walter Fletcher, Cybersecurity Analyst | Edgewell | Healthcare
"There's no greasy salesmen, no high-pressure. There's an approach of a partnership - they're here to partner with you. It just feels like they're an extension of our company."
- Anonymous By Request, A Current Client | Healthcare
"Model is totally solid. They really are top notch. 😊"
- Peter Daniels, Senior Data Architect, CRB  | Construction
TELL US ABOUT YOUR COLLABORATION NEEDS
Are you using Microsoft's powerful collaboration tools? Our expert solution architects can help you discover and realize their full potential, get your money's worth, and power up your users' productivity in today's shifting world of digital collaboration. What's your project? We'd be honored to add the expert touch you need to make the most of it.
M365 As A Service
Collaboration Management Simplified
Simple pricing. Expert processes. Standardized scope. Our M365 as a Service solution is designed to make managing your Microsoft collaboration solutions easy and fit nicely into your budget.
Case Studies
Customer Success Stories
We have extensive expertise enabling digital transformations in healthcare, financial services, manufacturing, construction, legal services, retail, venture capital, energy utility, and government. Whatever industry you are in, we can help you deploy and manage your Microsoft tools with expertise.