cloud and datacenter infrastructure
Microsoft IT Infrastructure and Server Support Services
Get the most out of your cloud and on-premises server infrastructure for the least amount of work and costs through our Microsoft CDI consulting services.
What We Do
We Help You Build and Manage Your Infrastructure Better Using Microsoft
Your infrastructure is a key driver of business productivity. Whether you're entirely cloud-based, on-premises, or you deploy a hybrid environment, maintaining server uptime, security, cost-effectiveness, and business continuity are key to ensuring your infrastructure continually supports your business to be profitable and sustainable.
If you're reading this, odds are there's some way you'd like to improve your infrastructure to support your goals. Whether you want to migrate some or all your servers to the cloud, you're spending too much time putting out fires, you have too many outages, or there's some functionality you need your current infrastructure doesn't provide, your infrastructure is not supporting you and your business in the way it could.
We're a Microsoft Gold Cloud and Datacenter partner, and we have extensive infrastructure project implementation experience. Our expert consultants can help you to optimize your infrastructure all the way through guidance, design, implementation, management, and administration of your cloud and on-premises servers.
Our experience in Windows Server and Azure Cloud and a vast breadth of client infrastructures ensure that we can bring any project from design to completion with creativity in problem solving and competence from past client experience.
Your infrastructure should work tirelessly to support your team and business, not the other way around. Through our flexible implementation options, we can help you to quickly and effectively design and deploy your infrastructure projects, keep your costs, downtime, and administrative workload to a minimum, and support your business productivity and sustainability.
OUR TOOLS
Experts In Microsoft Cloud and Datacenter Tools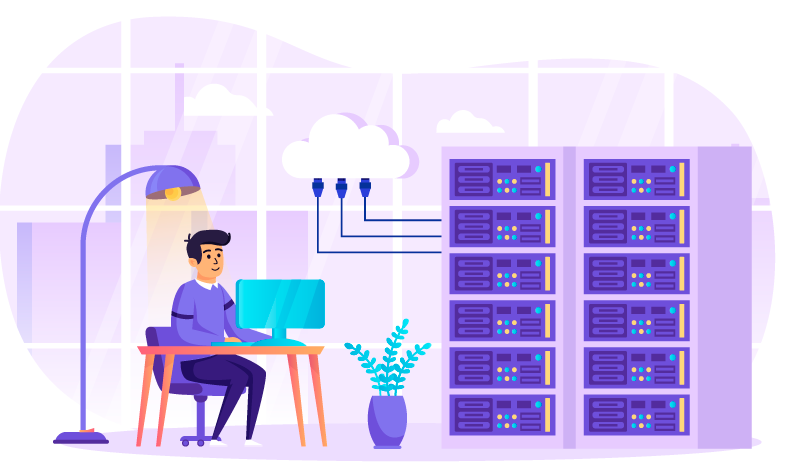 ✓ Azure Infrastructure Services
Azure Networking
Azure Virtual Machines
Azure Storage
Azure Migrate
Azure Monitor
Azure Automation
Azure VPN
Azure ARC
✓ Azure Recovery Services
Azure Backup
Azure Site Recovery
✓ Microsoft Data Infrastructure Services
✓ Windows Server Infrastructure Services
Hyper-V
Failover Clustering
Software-defined networking
✓ System Center
Operations Manager
Virtual Machine Manager
Data Protection Manager
services
Key Service Categories
Cloud and on-premises virtual networking design and configuration, including VPN implementation
Windows Server OS management, deployment, upgrades, recommendations
Design and configuration of high availability for server infrastructure
Design and configuration of backup and recovery of server infrastructure
Migration of on-premises infrastructure to the cloud
Monitoring of server and application infrastructure
SQL Server deployment and optimization
projects
Sample Infrastructure & Server Projects
Windows IT infrastructure and server support
Active directory migration
Implementing Microsoft Zero Trust security
Azure cloud infrastructure services
Managed infrastructure services
The Benefits To Your Organization
Accomplish your infrastructure projects faster and decrease time to market with our extra set of expert hands and minds.
Use our extensive Microsoft expertise to conceptualize new solutions to modern infrastructure problems.
Improve the performance and security of your existing infrastructure and reduce your costs & the amount of work you have to do to keep it up.
Use our expertise to identify key areas to modernize for the best return on your investment.
Empower your employees' productivity with more server uptime.
Enable business continuity and profitability when we help you to optimize your infrastructure to support your business goals.
Get Your Head Into The Cloud
There's many benefits of migrating some or all of your infrastructure to the cloud. Wherever you're at on your cloud journey, we can help you plan and take your next step with expertise and confidence and reap the benefits.







"A wonderful, superb engagement up to this point."
- Anonymous By Request, A Current Client | City Government
"Model completely stepped in to take care of all the updates and testing that was lots of work for me. I'm no longer the bottleneck for my team."
- Anonymous By Request, VP of Cybersecurity and Infrastructure | A Global Private Equity Firm
"We've just had our first Quarterly Business Review with their Unified Endpoint Management as a Service, and we have been nothing but impressed."
- Tom Steinthal, L Catterton | Venture Capital
"We don't have to do a lot of the leg work that would come with deploying packages. We've got hundreds of computers on our network, and they make the process easy."
- Ian Blanchette, MiTek | Construction
"Model really made them feel more empowered to request change, and to be part of the testing of updates and new features and new software."
- Anonymous By Request, VP of Cybersecurity and Infrastructure | A Global Private Equity Firm
"We depend on [Model] as valuable team members and as an extension of our internal resources."
- Susan Taylor | Bryan Cave Leighton Paisner | Legal Services
"If Model suddenly went away, I don't think we'd hire someone else. We'd have to come up with a different way of doing things. Because I think they're irreplaceable."
- Anonymous By Request, A Current Client | Legal Services
"I appreciate the professionalism, efficiency, knowledge, workmanship, and attention to detail. I will always keep Model in mind when projects come up and recommend their services to whomever I cross paths with."
- Jason Herr, Senior Global Infrastructure Specialist | Curium | Healthcare
"They know us, we know them, they know our environment, they know how our lawyers work. [When new projects come up, hiring them is] so much easier than starting at ground zero."
- Anonymous By Request, A Current Client | Legal Services
"When I know that someone can get the job done, and I know the price is reasonable, I'm going to just keep using them. Over and over again, we keep using Model, because we know they're going to do it right."
- Walter Fletcher, Cybersecurity Analyst | Edgewell | Healthcare
"There's no greasy salesmen, no high-pressure. There's an approach of a partnership - they're here to partner with you. It just feels like they're an extension of our company."
- Anonymous By Request, A Current Client | Healthcare
"Model is totally solid. They really are top notch. 😊"
- Peter Daniels, Senior Data Architect, CRB  | Construction
TELL US ABOUT YOUR CLOUD AND DATACENTER NEEDS
Want to improve your infrastructure? Our team of expert Microsoft cloud and datacenter consultants can help guide your team from concept to management of your cloud and on-premises infrastructure to ensure your servers operate as efficiently as possible and support your business goals. What's your infrastructure vision? Let's find a way to make it real.
Case Studies
Customer Success Stories
We have extensive expertise enabling digital transformations in healthcare, financial services, manufacturing, construction, legal services, retail, venture capital, energy utility, and government. Whatever industry you are in, we can help you deploy and manage your Microsoft tools with expertise.