Identity Management
Complete Microsoft Entra and Azure AD Identity and Access Management
Control your identities and protect your organization from modern cyber threats through our M365 identity management consulting services.
What We Do
We Help You Improve Your Cybersecurity through Better Identity Management
In modern cybersecurity, managing your identities is key. Today to remote work on both company and personal devices is standard for employees. And if a malicious intruder gets access to the right credentials, they can exploit your valuable data and systems for their own purposes. You need an identity solution that can keep your organization safe. How? By giving you visibility into your identities and giving users only the permissions that they need.
Entra is Microsoft's identity solution for our modern world. This powerful solution family combines the functionality of Microsoft Azure AD, CIST, and a decentralized identity platform into an all-in-one solution to fill all your identity management needs. 
We can help you to deploy and administer the Entra solution family to better manage your identities. From solution planning through design, implementation, and operationalization, we can help you to manage the users, groups, services, guests, etc., that your employees use to access organizational resources and the mechanisms they use to access them. The powerful tools built into Azure AD and integrated with the Microsoft 365 suite can even be used to build and automate your full Zero Trust security strategy.
We're a Microsoft partner. When you hire us, we'll synthesize your powerful Microsoft tools with our expert guidance and proven processes to help you discover, standardize, and secure your identities across the board. We'll help you complete projects faster and mature your own processes and technology, keeping your time to market low and increasing the ROI of your investment in Microsoft's solution set.
Don't let your identities be the access point for an intruder. Let's work together to discover the identities in your environment, empower your users with the permissions that they need, and keep your organization secure in today's world of complex identity. 
OUR TOOLS
Experts In Microsoft Entra and Azure AD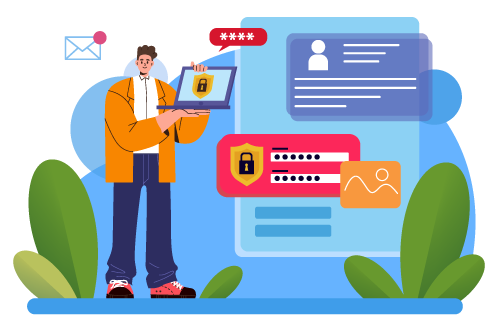 ✓ Microsoft Entra
Azure Active Directory
Conditional Access
Azure AD Identity Protection
Azure AD Privileged Identity Management
Azure AD Identity Governance
Azure AD External Identities
Azure AD B2B / B2C
✓ Microsoft Entra Admin Center
✓ Microsoft Entra Permissions Management
✓ Microsoft Entra Verified ID
services
Key Service Categories
Identity Creation and Configuration
Users, guests, groups, service principals, etc.
Access Management
Conditional access, just-in-time permissions escalation, permissions discovery and enforcement.
Identity Verification and Governance
Identity Lifecycle Management
Provisioning, de-provisioning.
projects
Sample Identity Projects
Designing and implementing identity management processes and technologies
Deploying identity management tools and new features
Modernizing identity management
Deploying privileged access management
Identity management process review and optimization
Identity management process review and optimization
Implementing service principals and modern access mechanisms
Deploying multi-factor authentication
Deploying Microsoft Zero Trust
Implementing Microsoft identity lifecycle and access management
The Benefits To Your Organization
Optimize your resources through efficient onboarding, automated provisioning and de-provisioning, and the ability manage all ongoing changes to permissions across your environment.
Keep your employees productive while still protecting, monitoring, and auditing access to critical infrastructure and access.
Keep your organization safe by protecting access to any app or resource in your environment.
Unify Your User Experience
Create a more consistent environment for your end users through streamlining them into a single account.
Discover and manage permissions, access life cycles, and ensure any identity has only the permissions that they absolutely need.
Keep your digital experience simple and secure with powerful features such as single sign-on, intelligent security, and unified administration.







"A wonderful, superb engagement up to this point."
- Anonymous By Request, A Current Client | City Government
"Model completely stepped in to take care of all the updates and testing that was lots of work for me. I'm no longer the bottleneck for my team."
- Anonymous By Request, VP of Cybersecurity and Infrastructure | A Global Private Equity Firm
"We've just had our first Quarterly Business Review with their Unified Endpoint Management as a Service, and we have been nothing but impressed."
- Tom Steinthal, L Catterton | Venture Capital
"We don't have to do a lot of the leg work that would come with deploying packages. We've got hundreds of computers on our network, and they make the process easy."
- Ian Blanchette, MiTek | Construction
"Model really made them feel more empowered to request change, and to be part of the testing of updates and new features and new software."
- Anonymous By Request, VP of Cybersecurity and Infrastructure | A Global Private Equity Firm
"We depend on [Model] as valuable team members and as an extension of our internal resources."
- Susan Taylor | Bryan Cave Leighton Paisner | Legal Services
"If Model suddenly went away, I don't think we'd hire someone else. We'd have to come up with a different way of doing things. Because I think they're irreplaceable."
- Anonymous By Request, A Current Client | Legal Services
"I appreciate the professionalism, efficiency, knowledge, workmanship, and attention to detail. I will always keep Model in mind when projects come up and recommend their services to whomever I cross paths with."
- Jason Herr, Senior Global Infrastructure Specialist | Curium | Healthcare
"They know us, we know them, they know our environment, they know how our lawyers work. [When new projects come up, hiring them is] so much easier than starting at ground zero."
- Anonymous By Request, A Current Client | Legal Services
"When I know that someone can get the job done, and I know the price is reasonable, I'm going to just keep using them. Over and over again, we keep using Model, because we know they're going to do it right."
- Walter Fletcher, Cybersecurity Analyst | Edgewell | Healthcare
"There's no greasy salesmen, no high-pressure. There's an approach of a partnership - they're here to partner with you. It just feels like they're an extension of our company."
- Anonymous By Request, A Current Client | Healthcare
"Model is totally solid. They really are top notch. 😊"
- Peter Daniels, Senior Data Architect, CRB  | Construction
TELL US ABOUT YOUR IDENTITY NEEDS
Good identity management is key to modern cybersecurity. If you're using or considering Microsoft Entra, we can help you to use this software to its full extent, discover, control, and monitor the identities in your environment, and keep your users secure and empowered with the permissions that they need. It's a complex world of identity these days. How can we help you manage that complexity in your environment?
M365 As A Service
Identity Management Simplified
Simple pricing. Expert processes. Standardized scope. Our M365 as a Service solution is designed to make managing your Microsoft identity solutions easy and fit nicely into your budget.
Case Studies
Customer Success Stories
We have extensive expertise enabling digital transformations in healthcare, financial services, manufacturing, construction, legal services, retail, venture capital, energy utility, and government. Whatever industry you are in, we can help you deploy and manage your Microsoft tools with expertise.