endpoint management
Unified Endpoint Management Services With Microsoft 365
Keep your costs low and your endpoints secure through our Microsoft 365 endpoint management consulting services.
What We Do
We Help You Modernize Your Endpoint Management
Unified Endpoint Management can provide you with an easy, secure, and cost-effective solution for doing modern endpoint management. When you leverage the M365 endpoint management solutions, you will have more insight into your endpoint configuration and usage, as well as have the power to automate endpoint patching processes, secure your devices, standardize and streamline your user experience, and reduce your team's precious time spent managing your fleet.
We're a dedicated M365 endpoint management provider with over 60,000 endpoints currently under management. From solution planning through design, implementation, and operationalization, we can help you to accomplish and manage your endpoint projects from end-to-end using primarily your powerful Microsoft solution set.
We synthesize your tools with our expert processes to rapidly improve your practices and technology, secure your environment, automate your patching, and refocus your team on other pressing tasks. Plus, we'll help you finish your projects quicker and more effectively than you would have without our help, reducing your time to market and improving the ROI of the projects that you undertake.
Whether we're working together for a single project, or we help you manage your endpoints day to day, our expert consultants can help you to get the most out of your M365 investment, adeptly accomplish projects, plan and deploy a unified endpoint solution, and reap the many benefits of modern endpoint management.
OUR TOOLS
Experts In Microsoft's Endpoint Management Tool Set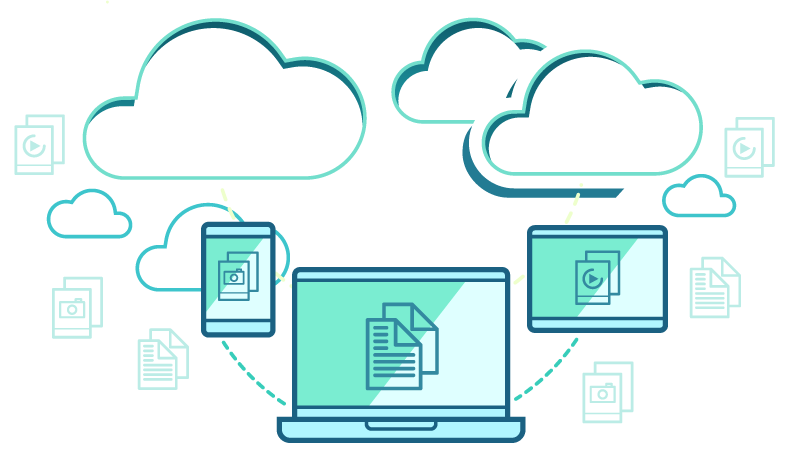 ✓ Microsoft Intune (Previously Endpoint Manager)
✓ Microsoft Configuration Manager
✓ Windows Update for Business
services
Key Service Categories
Endpoint Configuration Management
Through policy, baselines, and compliance monitoring.
Endpoint Lifecycle Management
Modern endpoint provisioning, Autopilot resets, traditional operating system deployment, and operating system patching/ updates and upgrades.
Endpoint Application Management
Application packaging, deployment, and configuration.
projects
Sample Endpoint Projects
Designing and implementing modern management processes and technologies
Deploying endpoint management and patching tools, solutions, and new features
Onboarding endpoints into management by your endpoint management tools
Deploying a mobile device management solution
Deploying Windows update management software
Cloud-based device management
The Benefits To Your Organization
We help you discover, manage, and associate all of your devices in the office, in users' homes, or anywhere they are used.
We help you implement automation in your environment and spend less time doing endpoint provisioning, communicating with users, and standardizing your Windows configuration.
A patched endpoint is a safe endpoint. We help you keep your fleet updated and protected from quickly-evolving modern threats.
Change configurations or push patches and applications to your devices from one centralized platform.
Third Part Apps? Get Em' Patched
Through our integrations with Patch My PC, automatically patching your third party apps will be a breeze.
Manage and monitor all of your mobile devices from a centralized platform the same as you would your desktops and servers.
Better endpoint management, patch compliance, consistency of configuration, user experience, and cybersecurity across the board.
Scale your business without hiring more employees to help with tedious and unnecessary endpoint tasks.







"A wonderful, superb engagement up to this point."
- Anonymous By Request, A Current Client | City Government
"Model completely stepped in to take care of all the updates and testing that was lots of work for me. I'm no longer the bottleneck for my team."
- Anonymous By Request, VP of Cybersecurity and Infrastructure | A Global Private Equity Firm
"We've just had our first Quarterly Business Review with their Unified Endpoint Management as a Service, and we have been nothing but impressed."
- Tom Steinthal, L Catterton | Venture Capital
"We don't have to do a lot of the leg work that would come with deploying packages. We've got hundreds of computers on our network, and they make the process easy."
- Ian Blanchette, MiTek | Construction
"Model really made them feel more empowered to request change, and to be part of the testing of updates and new features and new software."
- Anonymous By Request, VP of Cybersecurity and Infrastructure | A Global Private Equity Firm
"We depend on [Model] as valuable team members and as an extension of our internal resources."
- Susan Taylor | Bryan Cave Leighton Paisner | Legal Services
"If Model suddenly went away, I don't think we'd hire someone else. We'd have to come up with a different way of doing things. Because I think they're irreplaceable."
- Anonymous By Request, A Current Client | Legal Services
"I appreciate the professionalism, efficiency, knowledge, workmanship, and attention to detail. I will always keep Model in mind when projects come up and recommend their services to whomever I cross paths with."
- Jason Herr, Senior Global Infrastructure Specialist | Curium | Healthcare
"They know us, we know them, they know our environment, they know how our lawyers work. [When new projects come up, hiring them is] so much easier than starting at ground zero."
- Anonymous By Request, A Current Client | Legal Services
"When I know that someone can get the job done, and I know the price is reasonable, I'm going to just keep using them. Over and over again, we keep using Model, because we know they're going to do it right."
- Walter Fletcher, Cybersecurity Analyst | Edgewell | Healthcare
"There's no greasy salesmen, no high-pressure. There's an approach of a partnership - they're here to partner with you. It just feels like they're an extension of our company."
- Anonymous By Request, A Current Client | Healthcare
"Model is totally solid. They really are top notch. 😊"
- Peter Daniels, Senior Data Architect, CRB  | Construction
TELL US ABOUT YOUR ENDPOINT NEEDS
What's possible when we help you manage your endpoints with expertise? Security, efficiency, and ease. Whatever your project, we can help you to use your Microsoft solutions to keep your endpoints secure, your costs to a minimum, and help you spend far less time managing your endpoint fleet. How? That's the power of doing Unified Endpoint Management with us.
M365 As A Service
Endpoint Management Simplified
Simple pricing. Expert processes. Standardized scope. Our M365 as a Service solution is designed to make managing your Microsoft endpoint solutions easy and fit nicely into your budget.
Case Studies
Customer Success Stories
We have extensive expertise enabling digital transformations in healthcare, financial services, manufacturing, construction, legal services, retail, venture capital, energy utility, and government. Whatever industry you are in, we can help you deploy and manage your Microsoft tools with expertise.