The short answer; YES
One situation when migrating from an Altiris deployment environment to SCCM environment it might be necessary to have both infrastructures at the same time.
Because Altiris supports ignoring PXE requests when no active DS job is assigned it can be used to let OS deployments be serviced by SCCM.
1. Altiris: Open PXE configuration > find the option "only respond to clients with active DS job only" > enable this option
If a computer boots from the network and there is no job assigned to it, it should cancel out and continue to boot of the HDD (next in the boot order)
If a computer boots from the network and there is a job assigned to it, it should download the PXE image and run the assigned job.
Altiris will ignore PXE request from clients with no active DS job assigned to it. This makes it possible for SCCM to reply to known mac address because the client will still wait for a reply for about 30 seconds. You need to make sure that Altiris always can reply first.
2. SCCM: Open the console > Administration > Servers and Site systems roles > Distribution Point > PXE Service point properties > change the Delay to 10 seconds
 Altiris will always be able to service clients as the first in order, when no DS job is available SCCM is the next in line. When SCCM has no advertisements or assignments it will send the abortpxe.com boot program to the client that will let the system boot the next device in order of the BIOS boot sequence.
You need to prestage all clients EITHER to Altiris OR to SCCM. Then, on a client boot, the client will query the DHCP and both PXEs and will only get an DHCP offer from the correct PXE server. It is absolutely crucial that you do NOT configure DHCP options in this scenario. If you would, then the DHCP would always answer.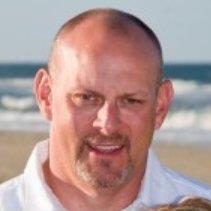 Three Minutes For A More Secure & Efficient Infrastructure
Short and to the point, Steve's Email Blasts give you endpoint management tips, tricks, and news in three minutes or less email read-time, guaranteed.
These Posts Might Be Helpful Too
Model Technology Solutions
Model Technology Solutions is a small but mighty band of infrastructure experts. We've helped companies in diverse industries to modernize and automate their infrastructures through effectively managing their Microsoft endpoint suite.
With us on your team, you'll watch your security and compliance go up and your IT team's costs (and headaches) go down. You'll relax in knowing that your endpoints will be secure and online when your users need them most. And you'll finally get back to your most-important tasks.