The modern office has been mobile for some time, but it took a global pandemic to really drive home the point. While laptop and mobile devices have been widely used since the '90s, they were mostly managed on an ad-hoc basis. The default, so to speak, was an on-premise workstation.
Stay-at-home orders during the COVID-19 pandemic meant that huge numbers of workers now had to work from home. VPNs and cloud technology made this easy (or easier, at least) to do. But it also brought to the fore new problems and challenges. After all, how do you handle things like timely patching and compliance at scale when everyone is trying to connect remotely?
Exacerbating the issue is the continuous deployment model of Windows 10. True, continuous deployment has all sorts of benefits: More solid, stable builds; quicker release of bug fixes and security patches; and (potentially) less down time overall. But a quicker cadence of patches and upgrades also means higher network traffic and potentially more missed upgrade windows in situations where most endpoints are off-prem.
The Transition to WFH in Windows 10 Environments: Case Studies and Best Practices
After hearing a client describe this issue very clearly, we thought it would be a good idea not just to help them solve the issue, but to do a deeper dive into the problem more generally.
Our new white paper, "Updating When Everyone Is Off-Prem: Strategies for Handling Windows 10 Updates and Compliance Issues in a WFH Environment," does just that. In it we present two case studies where clients of ours were facing what continual deployment meant for their organizations, and how they could better manage it. We then cover the benefits of a more cloud-based modern management approach.
This white paper, which until now has been available only to clients and participants in our quarterly Infrastructure Leaders Roundtable, is now being released for public download and use. In it, you will find discussion of:
Why a more mobile/remote workforce faces problems when it comes to patching and updating, and how those might affect compliance and security

Potential solutions clients tried that

didn't

work

Non-cloud solutions to the problem (such as deployment to rings and separating download from reboot)

Modern cloud-based solutions: Cloud management with Intune and a hybrid approach with a cloud management gateway

Why corporate updates through a VPN might not scale as expected
You can download this white paper now:
White Paper: Updating When Everyone Is Off-Prem
Strategies for Handling Windows 10 Updates and Compliance Issues in a WFH Environment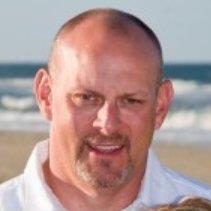 Three Minutes For A More Secure & Efficient Infrastructure
Short and to the point, Steve's Email Blasts give you endpoint management tips, tricks, and news in three minutes or less email read-time, guaranteed.
These Posts Might Be Helpful Too
Model Technology Solutions
Model Technology Solutions is a small but mighty band of infrastructure experts. We've helped companies in diverse industries to modernize and automate their infrastructures through effectively managing their Microsoft endpoint suite.
With us on your team, you'll watch your security and compliance go up and your IT team's costs (and headaches) go down. You'll relax in knowing that your endpoints will be secure and online when your users need them most. And you'll finally get back to your most-important tasks.