You might be wondering, "What is Unified Endpoint Management?" The common definition of UEM is a single platform for management of devices such as phones, tablets, laptops, and desktops. But more than that, at Model Technology Solutions, we also include the processes that are required to support the management of those devices.
Essentially, we think that UEM is more than just the platform that's operating it. It's also the people, processes, and practices that surround that platform that make for efficient, secure, and cost-effective endpoint management.
Now, if you're a CIO or IT director and you're considering a UEM solution for your infrastructure, you might also be wondering:
Is UEM worth the time and money that it takes to implement?
In this post, we're going to answer that question in brief, and then we're going to give you come case study examples of different companies that made the decision that, yes, UEM was worth it for them to invest in to some degree and what were the results. That way you can be better informed to make the decision that's right for your company and infrastructure.
Is UEM Worth The Investment?
Is UEM worth the investment in time or money that it takes to make? The answer is…it depends. We're not going to lump all companies into one category – years of working with UEM customers of various sizes and industries have taught us that stereotyping services for companies is unhelpful and insincere.
Instead, we prefer a more nuanced look at things.
For example, Unified Endpoint Management might not be worth your time if you:
Have less than 100 endpoints
Have implemented internal processes that work well already at your company to manage endpoints
UEM generally works best for companies that have more endpoints rather than less. UEM can be a significant investment in time and resources on the front end. And making that kind of investment likely isn't worth it if your endpoints are able to be effectively managed manually by your IT team because your number of endpoints are small.
Plus, having more endpoints increases the likelihood that implementing UEM will have the added benefit of offsetting costs by reducing inefficiencies and waste in your infrastructure.
On the other hand, UEM might very well might be worth your time and money if you:
Have over 1000 endpoints
Are concerned about data security and endpoint efficiency
Are looking for ways to cut costs and improve endpoint management simultaneously
Have particularly important needs regarding endpoint uptime, security, and compliance for your particular industry
The bottom line is that if security, efficiency, and cost-effectiveness are things that you think about from day to day, and you have enough endpoints to make it worth your while, there's some level of UEM that likely would be a good investment for your company.
But if you're still patching manually, and your company is small enough that you're not dedicating inordinate amounts of time to doing so, you might not be quite ready to jump headfirst into fully-fledged UEM.
What Are The Possible Benefits of UEM?
In short, UEM helps to improve the big three for companies who implement:
Security
Compliance
Efficiency
As patching iterations shorten and cybercrime is on the rise, these three improvements become more and more important for companies every single day. Unpatched endpoints are one of the most common sources of infrastructure vulnerabilities.
And these three improvements drastically reduce the likelihood of a data breach, vastly improve end user experience, and also many times even lead to cost-effectiveness that offsets the costs of implementation.
Ultimately, UEM allows you to do more tasks with less resources and to do them better too. In the right infrastructure, UEM can increase security and compliance and reduce resource allocation and manpower in one fell swoop.
What Might UEM Look Like In Practice?
There are several options for implementing UEM in your infrastructure. Three of the biggest options out there are:
1. An Endpoint Management Software Suite
Purchase some sort of third-party software to manage your endpoints. Some examples of these types of software include ManageEngine or our own software suite Objur. These software suites allow for endpoint management and hydration from a centralized terminal.
2. An Internal Solution
Implement a UEM solution using internal resources and manpower. Build the solution from the ground up and hire the necessary personnel to do so. This is a good option if you have vast IT resources to expend and you want to keep everything in house. However, who has vast IT resources to spare these days? Plus, even if you do, having the know-how to do it perfect and keep security tight is not always a given for IT generalists trying to implement UEM internally.
3. IT Outsourcing/Automation
Contract with a third-party company like Model Technology solutions to build and manage a UEM solution for you. By far the least work-intensive option, and oftentimes by far the most secure and efficient.
Industry-Specific Case Studies
UEM is kind-of our thing, and we've spent years implementing custom UEM solutions across a variety of industries for the clients that we serve. And to give you an idea of what's possible we've aggregated case studies for some of those different UEM implementations on this page.
Through these case studies, you'll get an idea of exactly what benefits that UEM was able to provide for these companies so that you can decide for your own company whether a UEM solution is right for you.
Local Government
Model helped one local government to implement a UEM solution and save time and money in the process. This local government agency was several versions behind in SCCM. They had different Windows builds deployed across their infrastructure and no overarching strategy to upgrade and standardize all machines.
This ultimately made administration difficult and time-consuming, especially regarding upgrades and troubleshooting. Also, Group Policy Objects were a mess and needed to be cleaned up.
This government contacted us initially to simply upgrade their SCCM. However, the quality of work provided quickly lead to developing a UEM partnership. As a result of this partnership:
Cybersecurity is much better
Security and compliance are now able to be proven
There are seamless transitions with deploying devices
Endpoints and servers are easier to support and troubleshoot
Windows 10 Continuous Upgrades are possible, making future upgrades easier
Manual installs are dramatically reduced
Apps can be packaged, configured, and deployed in just a few hours
New endpoints can be rapidly deployed even at remote offices
All goals were measurable and either met or exceeded the expectations of the client. "Every interaction with Model was an exceptional experience," said one staff member, and Model continues to be a trusted UEM partner to this day.
Click here to read the full case study.
Fast Growing Healthcare Company
In healthcare, compliance and security are literally sometimes a life-and-death situation. If computers aren't patched or attempt patching at the wrong time, delays can literally threaten the lives of those who are being treated as a result of inefficient technical performance.
For one fast-growing healthcare company, we designed a UEM solution to help them grow quickly and serve their customers. This company was rapidly adding endpoints to keep up with customer growth. A good problem to have; however, hiring qualified IT staff to keep up with this rapid growth quickly became difficult and expensive.
This quick-growth also lead to issues such as:
SCCM wasn't fully configured
Inefficient routine infrastructure tasks threatened standardization and security
Manual processes took far more time than the company could afford
New machine deployment wasn't standardized
Compliance drift was common and subsequent security issues were a problem
Ultimately, in order to keep their critical infrastructure up and running, they turned to us. We helped them upgrade and develop best-practices for SCCM and managing their Windows 10 environment. We also:
Provided Tier III support
Mentored their internal engineer
Relieved sys admins of mundane help desk updates and requests
Refocused those admins on strategic and engaging projects
Improved end user experience with easy-to-follow UIs and update instructions
Provided estimated savings of $10,000 – $15,000 in resources
Improved compliance and security
Developed predictable and normalized process to deploy new machines and update software suites
In the end we saved them both time and money and established ourselves as a strategic partner for this company moving forward as they grew. One worker said that our engagement was "wonderful, superb," and we continue to support them moving forward.
Click here to read the full case study.
Air Methods Emergency Healthcare Transport
With lives on the line every day, downtime simply isn't an option for emergency transport services. We designed a UEM solution for one emergency transport companies who used air-based computers that were essential to receive dispatch and save lives.
When this company contacted us, however, their infrastructure was unacceptably unreliable. Manual maintenance of 300+ endpoints was putting a serious drain on their IT resources. Legacy servers were also struggling to work with new software, leaving them vulnerable to malware.
As a part of their custom UEM solution, we:
Redesigned and rebuilt their SCCM
Replaced their legacy management solution with an updated footprint
Created a fresh set of standards to protect the company against cyberattacks and minimize bandwidth requirements
Rebuilt their entire server infrastructure and added seven new servers
Automated their software updates
As a result:
Endpoint compliance is up to 90+% compliance and patching
They have improved enablement
Software adoption is faster
Quicker, more thorough training of techs and end users is possible
Ultimately, we freed up Air Methods' IT staff to focus on what matters most instead of dealing with the day to day maintenance of an infrastructure that needs to be automatically maintained. People's lives depend on it.
Click here to read the entire case study.
A Global CPG Manufacturing Company
We helped one global CPG manufacturing leader to deploy Windows 10 and set up a UEM solution for future deployments. When this company approached us, they needed to upgrade their fleet of over 700 in-place computers to Windows 10. However, because of their global presence, many obstacles quickly became apparent:
Because of their global presence, they had endpoints all over the world such as in the EU, Egypt, and China.
Policies were all over the map because of local management authority
Many locations where they had endpoints suffered from lack of reliable or fast internet connection
Upgrades had to be sensitive to local time zones
Deployment had to be set up with little manual intervention from the IT team
Despite these challenges, we were able to upgrade their endpoints in a timely fashion without disruption. We:
Created Windows 10 image and application packages, set up GPOs, and scheduled the roll out itself
Tracked the total number of installs done and remaining and the number of application packages and total applications
Instituted weekly reporting
Kept track up upgrades moving forward
As a result of this new system, this company now has:
Enhanced Windows 10 security features can now be used to protect data and devices
A consistent set of configurations across endpoints
Improved reliability
Consistent reporting of compliance
More centralized monitoring and updating of endpoints
Ultimately, we helped the company standardize, improve, and prepare their infrastructure both in the current moment and for future upgrades.
You can read the full case study here.
Legal Services
Bryan Cave Leighton Paisner is a global legal services firm that has 1400 lawyers across many continents.
When BCLP approached us, their OS refreshes were frequent and took several hours to complete. Also, simple tasks like logging in took up to five minutes every morning, resulting in 1400+ attorneys waiting around for their computers to start every single day, severely reducing productivity over the long-term.
To improve the efficiency of BCLP's lawyers, we designed a custom UEM solution that we maintain for them to this day. We:
Automated and standardized system updates to 3000+ endpoints
Drastically reduced time required to perform updates and ensured OS updates took less than an hour
Reduced startup time from 5 minutes to less than 3
These simple changes increased possible revenue by almost $3 million annually for BCLP and seriously reduced the man hours that their internal IT team required to maintain their global infrastructure.
Today, Model continues to manage BCLP's:
Infrastructure updates
Application installs
Software versioning
Driver sets
Hardware configurations
…all with industry-specific SLAs to ensure compliance required for legal services in various countries around the world.
Find Out If UEM Is Right For Your Company
One of the quickest ways to know if your company could benefit from UEM is to have a third-party contractor like Model Technology assess your current infrastructure maturity and provide you a report about where you are, what's possible through UEM, how to get there, and the cost of doing so.
Through our UEM Maturity Assessment, we'll assess your infrastructure through the lens of our proprietary Maturity Model. This assessment will show you exactly where your infrastructure holes and opportunities are so that you can make an informed decision where to pursue improving your endpoint management through UEM.
We're currently offering the service free for qualifying customers. If your company fits these three qualifiers, you can receive the UEM maturity assessment free of charge:
Over 1000 endpoints
A private sector company
Currently have SCCM or Microsoft Intune active in your infrastructure to some degree
If you're interested in learning more about if UEM is a good fit for your company, learn more about our UEM assessment here.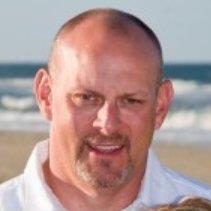 Three Minutes For A More Secure & Efficient Infrastructure
Short and to the point, Steve's Email Blasts give you endpoint management tips, tricks, and news in three minutes or less email read-time, guaranteed.
These Posts Might Be Helpful Too
Model Technology Solutions
Model Technology Solutions is a small but mighty band of infrastructure experts. We've helped companies in diverse industries to modernize and automate their infrastructures through effectively managing their Microsoft endpoint suite.
With us on your team, you'll watch your security and compliance go up and your IT team's costs (and headaches) go down. You'll relax in knowing that your endpoints will be secure and online when your users need them most. And you'll finally get back to your most-important tasks.