Have a corrupt Management Point on a System Center Configuration Manager 2012 Secondary Site Server?  If so, you are likely seeing the following error in the SMS_MP_CONTROL_MANAGER component status:
MP could not write out CCM settings to WMI.  Possible cause: MP didn't get installed properly.
I experienced this issue when the Hyper-V server hosting the Secondary Site suffered a power failure.  Given a Management Point Role is a requirement for a Secondary Site,  simply removing the role and re-adding it is not an option.  What to do?  Rebuild the Secondary Site server?  Well that would likely get you the result you are looking for, however there is a much quicker way to at least attempt a repair of your MP before you do that!

The following steps allow you to effectively trick you server into re-installing the MP role, and let's be honest, who doesn't like to trick their server?
What's the trick?  Pretty simply actually, modify the client connection type from HTTP to HTTPS (or vice versa), and the back again.  Ok, so maybe trick isn't really the right word as this is expected behavior for SCCM, but it does sound more dramatic.
In the scenario below, the corrupt MP is configured for HTTP client connections.  Navigate to the properties of the Management Point and select HTTPS, then click OK.  This will trigger a re-install of the MP Role.
After several minutes you will likely see a new error in the SMS_MP_CONTROL_MANAGER component status:

Site Component Manager failed to install this component, because Secure Socket Layer (SSL) is not configured properly on the Internet Information Server.

Given this was an HTTP MP, IIS has not been configured for SSL so this error is to be expected and can be ignored as it is only a temporary measure.
Go back to the properties of your Management Point and flip it BACK to HTTP, then click OK.  This once again triggers a re-install of the MP Role:
The result is a successfully re-installed Management Point that is no longer reporting errors.
As you can see this is a much quicker and simplified process to re-installing a Management Point role on a Secondary Site server. This not guaranteed to work in every scenario of course.  The success rate is determined by the overall health state the server is in.  In my humble opinion however, this is certainly worth a few minutes of your time attempting this prior to the much more lengthy process of re-installing the Secondary Site server altogether!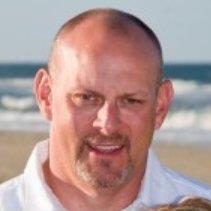 Three Minutes For A More Secure & Efficient Infrastructure
Short and to the point, Steve's Email Blasts give you endpoint management tips, tricks, and news in three minutes or less email read-time, guaranteed.
These Posts Might Be Helpful Too
Model Technology Solutions
Model Technology Solutions is a small but mighty band of infrastructure experts. We've helped companies in diverse industries to modernize and automate their infrastructures through effectively managing their Microsoft endpoint suite.
With us on your team, you'll watch your security and compliance go up and your IT team's costs (and headaches) go down. You'll relax in knowing that your endpoints will be secure and online when your users need them most. And you'll finally get back to your most-important tasks.