Estimated Reading Time:
2
minutes
Model continues to grow our team, offerings, and presence. Model Technology Solutions is excited to announce that Terry Stringer has joined Model as Sr. Manager of UEMaaS team.  In this role Terry will be responsible for overseeing the quality of our UEMaaS delivery, as well as team development, technical oversight, and overall client satisfaction.
Model strives to be one of the world's best places to work, and we work hard to have the best expertise in-house. Terry's long-time association with Model and Model's leadership laid the groundwork for his transition to Model from First Bank, where he was Vice-President of Server Support.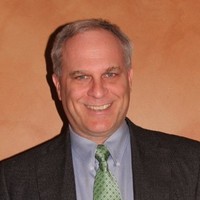 Terry has over 36 years of combined experience in financial services (18 years) and manufacturing (18 years) data-center infrastructure, management, automation, standardization, cost control, and risk mitigation experience. He also has extensive industry experience using automation to improve competitive differentiation, and maximizing Microsoft investment to improve ROI.  His industry experience aligns well with Model's UEMaaS current (and future) client base.
When asked what drew him to Model he replied, "I've known and worked with the Model team for years.  I admire the work they do and respect the culture they've built.  I was drawn to their highly talented and specialized focus as well as their entrepreneurial spirit.  I'm excited at the prospect of working with a smaller team where I can make a significant impact for Model and their customers.
Terry lives with his family in Kirkwood; he enjoys travel and is something of a motorcycle enthusiast.