Let The World's Top CISOs Help Manage Your Cybersecurity Program
Tap into the power of AI to reduce your risk, manage your progress, and get audit-ready.
AI & ML Powered Compliance & Security
Make decisions faster and with greater confidence based off the collective knowledge of the best CISOs in the world aggregated by AI and Machine Learning.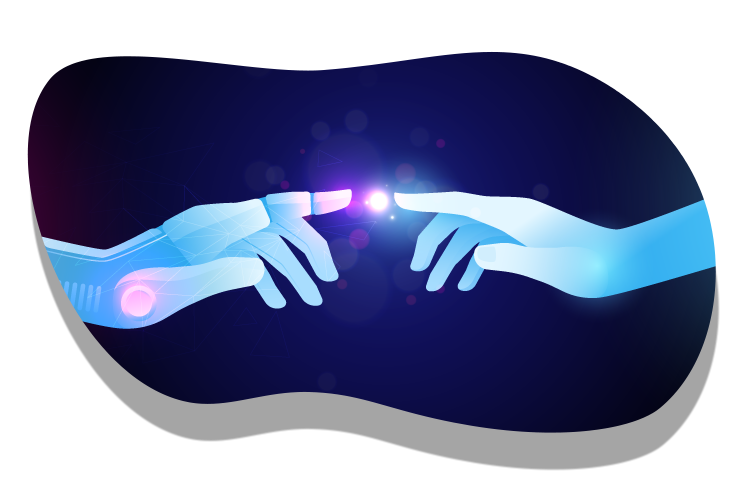 Single Source of Truth
Put all of your cybersecurity and compliance data in a centralized platform where you can quickly get the answers and guidance that you need.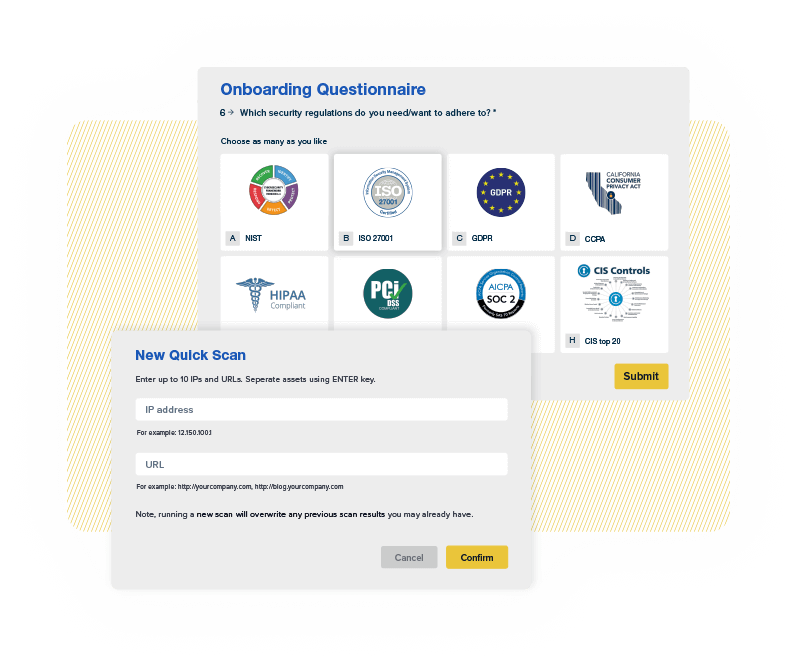 Tailored To Your Company
Create policies, procedures, strategic remediation plans, and levels of protection tailored to your unique business and industry. You'll always have the right controls in place to mitigate your risk.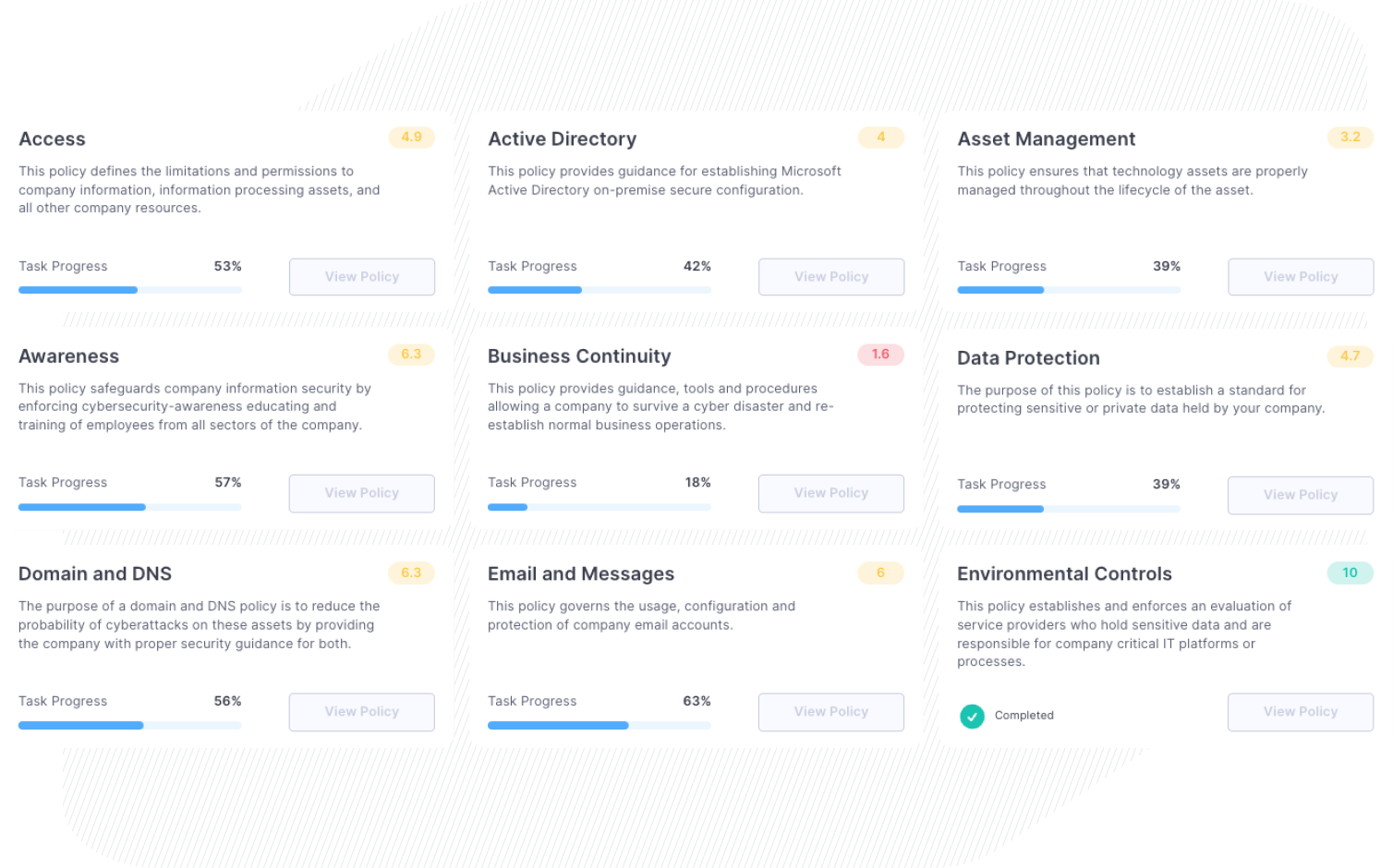 Continuous Monitoring and Review
Our vCISO platform gives you a continuous real-time view of your security posture, risk level, and compliance readiness, unlike one-time risk assessment "snapshots".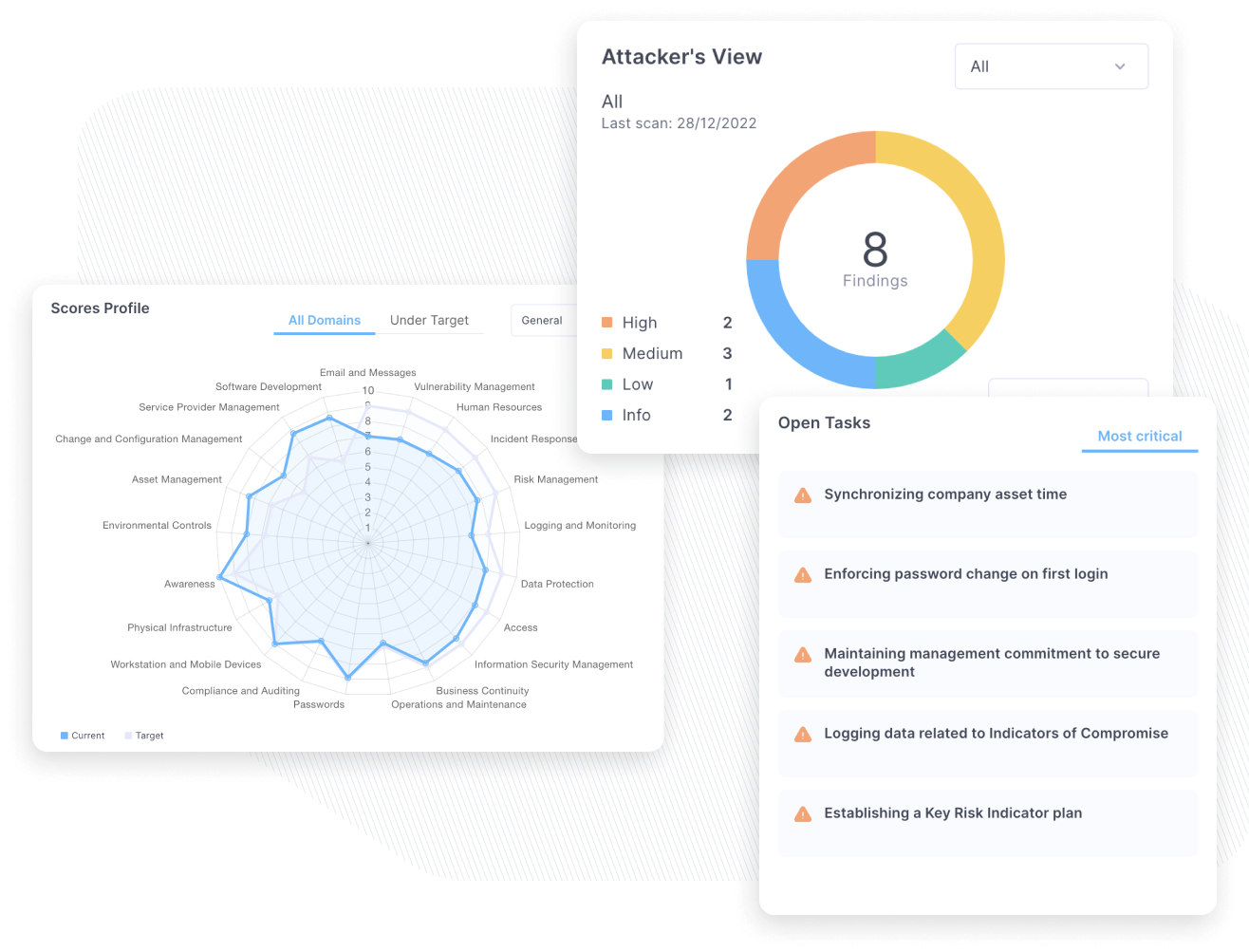 Risk Assessments
Assess your current risk level and cyber posture and compare yourself to industry benchmarks. Includes a gap analysis of vulnerabilities and exploits.
Compliance Readiness
Figure out which regulatory standards your company needs to meet, then do a thorough compliance readiness assessment to see where you stand. Find your gaps, make a plan to close them, and manage the execution all in one place.
Remediation Plans
Make strategic remediation plans with clear and intuitive tasks, prioritized by impact and criticality rate, that are easy to implement.
Cyber Posture Reporting
Deliver status and progress reports that show your current posture, improvement trends, gaps, and comparison with industry standards. Clearly see where you are and where you still need to improve.
Tailored Security Policies
Make a set of easy-to-follow, and actionable policies that are tailored for your specific needs, environment, tools, regulatory requirements, and industry benchmarks.