Help Desk services
Expert IT Help and Service Desk Support Services
Get top-tier user support through our Help Desk Support Services without spending more on staff or equipment costs.
What We Do
We Help You Keep Your Users Happy and Productive Through Expert Help Desk Services
Feeling overwhelmed by support tickets? Trying to better support your users or build out an internal help desk team? Finding and retaining quality support talent can be difficult. Yet help desk services are essential to users being happy and productive in their work. For some enterprises, even a single hour of downtime from technical issues could mean an extensive loss in business productivity.
We provide expert help desk support services that can help you to augment your current help desk team or outsource your help desk needs entirely. We've built an extensive support foundation from over a decade providing expert Microsoft IT services to our customers. We'll happily pass that experience on to your employees through our help desk services.
When you add our expert techs to your help desk, you'll improve the quality of your services without hiring a single extra employee or investing any further budget in equipment to support them with, keeping your support costs to a minimum. You'll also enjoy all the amenities of dedicated help desk staff without the headaches of building out your internal department to fill the need.
With your users' happiness and productivity on the line, why settle for anything but premium help desk services? Don't compromise. Instead, ensure your help desk is manned by IT experts who will support your users with experience and empathy to solve their problems and do their work.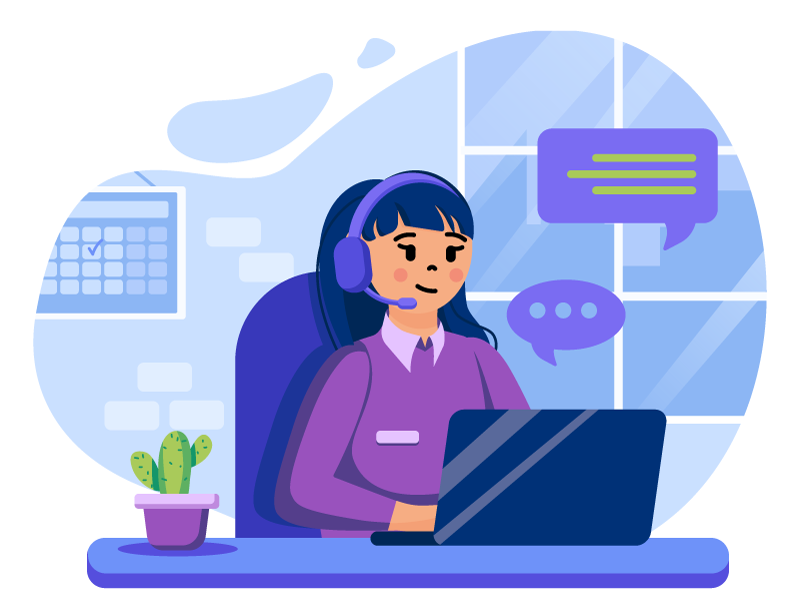 Dedicated Support Number
One simple phone number to call to get all the support your users need.
Email Support
Need help outside of business hours? Send an email and get a response from our techs as soon as possible.
Remote Management
Our techs use screen sharing and remote access to support your users anywhere they can connect to the internet.
Ticket Management
We granularly track your tickets to ensure no problem is left unsolved.
why model?
What Makes Us Different
We're Microsoft Experts
Our techs have extensive experience with Windows, M365, Office, Azure, and other Microsoft technology and how it's deployed in widely varied industries. They'll pass that experience on to your users through our help desk services.
We Know How To Prioritize
How do we prioritize issues? We use frameworks like ITIL to prioritize, troubleshoot, and remediate the most high-impact problems first.
We're Experts In Security
Our techs are trained in cybersecurity best practices and industry-standard methodologies. We won't just solve your problems – we'll solve them and protect your valuable data and systems while we do.
Our Broad Ecosystem
Our company currently manages over 60,000 endpoints in a variety of industries. That breadth gives us extensive understanding of current issues in different industries and how best to solve them.
projects
Sample Help Desk Projects
Microsoft Help & Service Desk Support
Managed Microsoft Help & Service Desk Services
The Benefits To Your Organization
Go From Zero To One Hundred Fast
Go from an understaffed or non-existent help desk team to fully-staffed and expert help desk as soon as you sign up.
With our expert techs on your team, your users will spend less time solving issues and more time being productive at their jobs.
Our techs will make for a short and pleasant support experience to solve the problem and help your users have a better day.







"A wonderful, superb engagement up to this point."
- Anonymous By Request, A Current Client | City Government
"Model completely stepped in to take care of all the updates and testing that was lots of work for me. I'm no longer the bottleneck for my team."
- Anonymous By Request, VP of Cybersecurity and Infrastructure | A Global Private Equity Firm
"We've just had our first Quarterly Business Review with their Unified Endpoint Management as a Service, and we have been nothing but impressed."
- Tom Steinthal, L Catterton | Venture Capital
"We don't have to do a lot of the leg work that would come with deploying packages. We've got hundreds of computers on our network, and they make the process easy."
- Ian Blanchette, MiTek | Construction
"Model really made them feel more empowered to request change, and to be part of the testing of updates and new features and new software."
- Anonymous By Request, VP of Cybersecurity and Infrastructure | A Global Private Equity Firm
"We depend on [Model] as valuable team members and as an extension of our internal resources."
- Susan Taylor | Bryan Cave Leighton Paisner | Legal Services
"If Model suddenly went away, I don't think we'd hire someone else. We'd have to come up with a different way of doing things. Because I think they're irreplaceable."
- Anonymous By Request, A Current Client | Legal Services
"I appreciate the professionalism, efficiency, knowledge, workmanship, and attention to detail. I will always keep Model in mind when projects come up and recommend their services to whomever I cross paths with."
- Jason Herr, Senior Global Infrastructure Specialist | Curium | Healthcare
"They know us, we know them, they know our environment, they know how our lawyers work. [When new projects come up, hiring them is] so much easier than starting at ground zero."
- Anonymous By Request, A Current Client | Legal Services
"When I know that someone can get the job done, and I know the price is reasonable, I'm going to just keep using them. Over and over again, we keep using Model, because we know they're going to do it right."
- Walter Fletcher, Cybersecurity Analyst | Edgewell | Healthcare
"There's no greasy salesmen, no high-pressure. There's an approach of a partnership - they're here to partner with you. It just feels like they're an extension of our company."
- Anonymous By Request, A Current Client | Healthcare
"Model is totally solid. They really are top notch. 😊"
- Peter Daniels, Senior Data Architect, CRB  | Construction
TELL US ABOUT YOUR HELP DESK NEEDS
Looking to build out your help desk? Our expert help desk techs draw on our decades of combined Microsoft IT experience to support your users with speed, experience, and make their help desk experience the best that it can be. Instead of searching far and wide for qualified employees, augment or delegate your help desk needs to us, and we'll help you keep your users happy and doing their best work.
Case Studies
Customer Success Stories
We have extensive expertise enabling digital transformations in healthcare, financial services, manufacturing, construction, legal services, retail, venture capital, energy utility, and government. Whatever industry you are in, we can help you deploy and manage your Microsoft tools with expertise.