UNIFIED ENDPOINT MANAGEMENT AS A SERVICE
Spend More Time on Strategic Initiatives
Unified Endpoint Management (UEM) According to IDC's 2017 U.S. Enterprise Mobility Decision Maker Survey. One quarter of enterprises said they are currently deploying or piloting UEM solutions, and an additional 40% said they plan to deploy UEM in the next 12-18 months.
Over the years our clients recognized that we can automate end point compliance, security and patching more efficiently than they could.  They asked us to take it over for them.  This offering continues to grow.  We offer a variety of services with Service Level Agreements (SLA).
With a simple assessment, we can determine how we can save you time and money while increasing security and compliance! For often less than the price of a fully-loaded SCCM expert (if you can find one), Model offers a team of experts and service level agreements to keep you safe and compliant.
Our unbeatable depth of expertise.
You'll be hard-pressed to find a comparable team of experts who understand how to boost business value by combining best-in-class technology and the power of automation with the nuances of your specific industry.
Our ability to balance task management with the implementation of business-advancing best practices.
Not only do we add automation value and relieve the administrative burden from your team, but we also provide strategic guidance to ensure your business is operating in a best practices mode, keeping your environment up to date and secure.
Our commitment to being easy to work with.
At Model, transparency is a core company value, so we strive to remain accessible by assigning key contacts, providing a user-friendly portal for incident reporting, and offering support hours to assist with the project workload.
UEM As A Service Provides
Automate your work station and server patching
Compliance and customized reporting
Near real-time asset and compliance reporting made easy
Application life cycle management
We'll make sure your end users applications run as desired
Modern management with Windows 10
The OS deployment game has changed to an ongoing effort
Operating system life cycle management
Device and driver packaging and management
Infrastructure health, fixes & upgrades
We've likely seen your problem several times before
Encryption and security management
A resume generating event topic, this is
Monitoring and alert management
Be notified or have us be notified when bad things happen
Custom automation based on client needs
We've got serious PowerShell chops
User-friendly portal for incident reporting
Ticket tracking, trending and remediation, made easy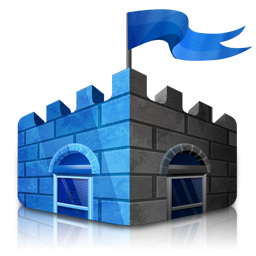 Security
✓ EMS
• Enterprise Mobility + Security
✓ OMS
• Operations Management Suite
• Azure automation

• Azure Desired State Configuration (DSC)
• Log analytics
Additional Benefits Of Using A UEM As A Service Provider