"Experienced. Trustworthy. Affordable." | Our Current UEM Customers
Increase endpoint compliance, reduce costs & IT headaches, and find peace of mind through

Unified Endpoint Management

.
Model Technology Solutions is a small but mighty band of infrastructure experts. We've helped companies in diverse industries to modernize and automate their infrastructures through effectively managing their Microsoft endpoint suite.
With us on your team, you'll watch your security and compliance go up and your IT team's costs (and headaches) go down. You'll relax in knowing that your endpoints will be secure and online when your users need them most. And you'll finally get back to your most-important tasks.
$2.7 Million Saved
Through Unified Endpoint Management
How we helped one global legal services firm increase their possible revenue by $2.7 million annually.
Custom Unified Endpoint Management Solutions

For Any Company In Any Industry
We create personalized endpoint management solutions that work for and scale with any company in any industry that uses a Microsoft-based infrastructure. With Model Technology, you partner with a team of time-tested endpoint management experts to leverage the full power of the Microsoft endpoint management suite. You'll accomplish more-effective endpoint management and spend far less time and money while you're doing it.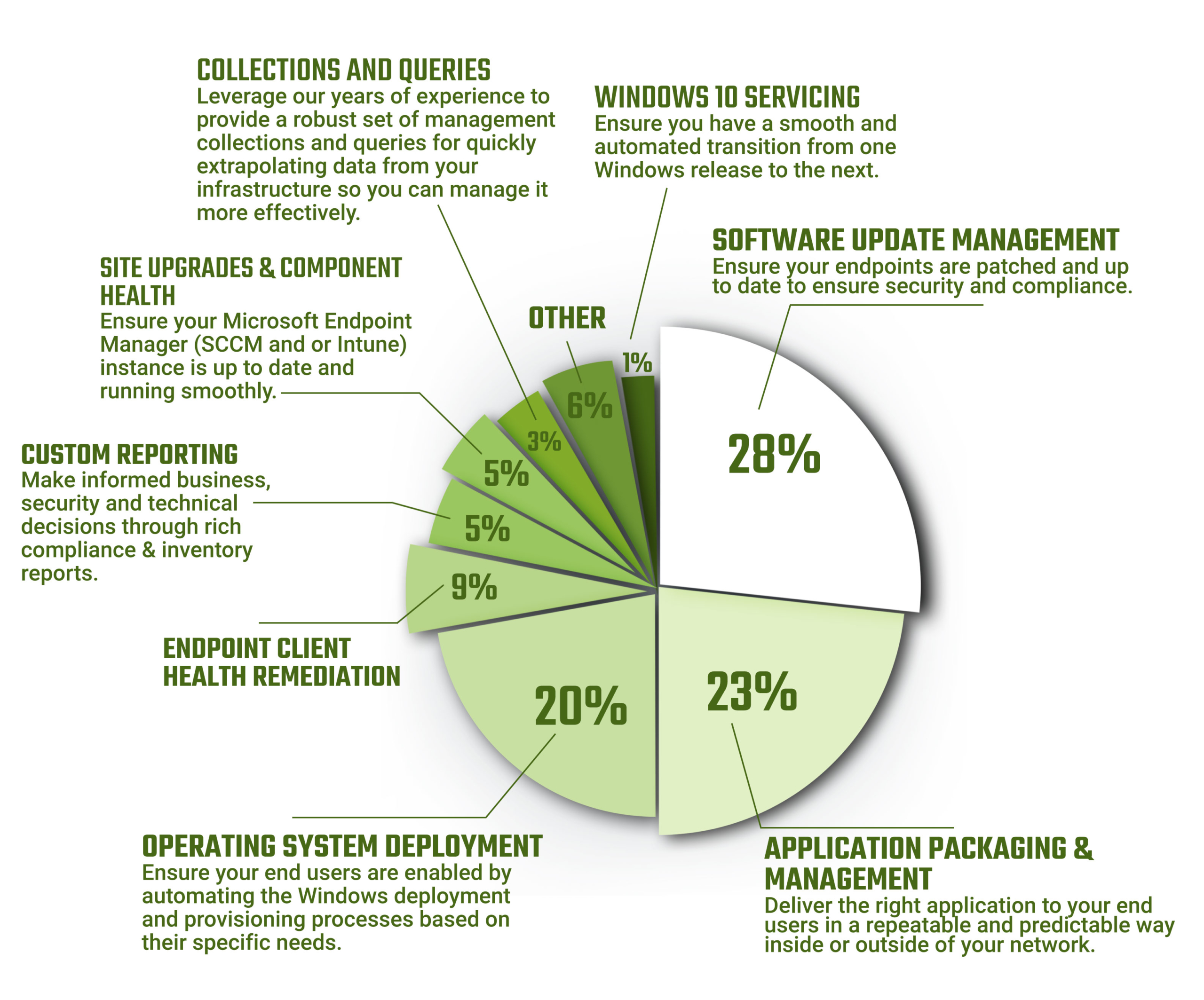 We have clients in multiple industries with infrastructures of many different shapes, sizes, and maturities.
We can adapt our methods to your needs, and you can even get custom service level agreements for your industry to ensure our services will exceed the standards of whatever industry you're in.

We've just had our first Quarterly Business Review with their Unified Endpoint Management as a Service and we have been nothing but impressed.

We don't have to do a lot of the leg work that would come with deploying packages. We've got hundreds of computers on our network, and they make the process easy.

We depend on [Model] as valuable team members and as an extension of our internal resources.

Over and over again we seem to be going back to work with them because we know they're going to do it right.
If Model suddenly went away, I don't think we'd hire someone else. We'd have to come up with a different way of doing things. Because I think they're irreplaceable.
A wonderful engagement to this point.
Our Current Client Endpoint Compliance Averages
Gartner has consistently rated Microsoft's own endpoint management software as some of the best on the market and a leader in their UEM Magic Quadrant. Many companies with Windows infrastructures already use these software, but what they often lack is the time, manpower, and expertise to deploy and manage them properly.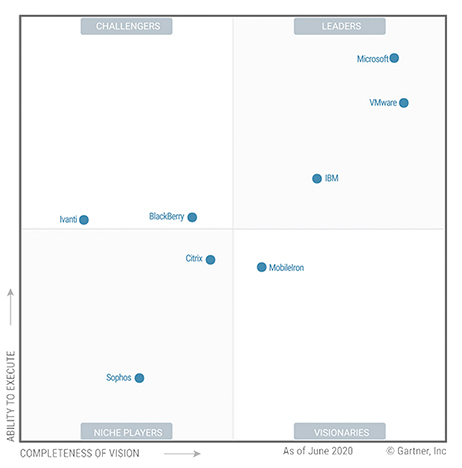 Microsoft Endpoint Manager

✓ Endpoint and pat
ch management
solutions, support, and consulting
SCCM (Now MECM) and Intune
✓ Modern Windows operating system deployment and server patch management
✓ Microsoft Office 365 and third-party application patching

✓ Mobile patch management
Microsoft Azure

✓ Cloud management configuration and management
Microsoft PowerShell

✓ Custom automation based on client needs
Same-Day Ticket Response

from Accredited Endpoint Management Engineers
Responsiveness and technical know-how are important. Access some of the best Microsoft engineers in the industry who will be on standby to respond to your support tickets the same-day they're received.
Microsoft +
Seamless Third-Party App Management
A note of caution in the 2020 Gartner unified endpoint management report is that Microsoft's software struggles to successfully integrate third-party software. We can help with that – we'll manage your third-party apps, keeping them patched and compliant too.
Better

Than A DIY Or "Single Pane of Glass" Solution
Partnering up provides all the benefits of a centralized, streamlined platform to manage your endpoints without the functionality limitations of a single third-party software suite. You also get the customizability of an internal UEM team without the expense of hiring FTEs and the massive workload of implementing it.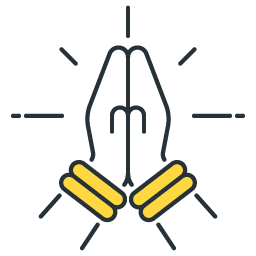 Achieve IT Nirvana With UEM | Seamless Infrastructure Flow and Peace of Mind
What Our
Current Clients

Have To Say
Why
CIOs

Are Staying With Model Technology
| | DO IT YOURSELF UEM SOLUTIONS | THIRD PARTY SOFTWARE SOLUTIONS | MODEL TECHNOLOGY SOLUTIONS |
| --- | --- | --- | --- |
| Endpoint & Patch Management | Yes | Yes | Yes |
| Remote Access, Monitoring, and Alerting | Yes | Yes | Yes |
| IT Automation and Scripting | Yes | Yes | Yes |
| Centralized Administration | Sometimes | Yes | Yes |
| + Security and Compliance | Sometimes | Yes | Yes |
| – Budget Costs | No | Yes | Yes |
| – Manhours Spent | No | Still must manually deploy | Yes |
| Dedicated Support | Yes | Sometimes | Yes |
| Ability To Scale | Yes, but labor-heavy | Only if need fits software scope | Yes |
| Custom Functionality | Yes, but sometimes insecure | No | Yes |
| Expanded IT Team | Yes, but expensive | No | Yes |
You have questions? We'll do our best to answer them.
How do I convince my team that a partnership with Model is the best option?
Will Bowman
2021-03-25T19:53:28-06:00
Buy-in from your team can be difficult to obtain, even if you're sure that a certain product or company is the right pick. 
That said, one of the best things that you can do is get the data about the exact strategy and risk involved in partnering up with us.
That's why we really encourage you to go and and get your customized datasheet. This datasheet will include: 
A detailed infrastructure maturity model analysis that summarizes the status of your current infrastructure.

A custom UEM strategy that proposes the best areas to improve your current infrastructure.

A risk-benefit analysis which shows you exactly what's possible and what's at risk in the areas of cost, efficiency, and security.
 This is the kind of data that you need for your CIO or IT team to weigh the pros and cons of our services so you can all decide which direction you want to go.
Model Technology Solutions
At Model Technology Solutions, what boots us up every morning is partnering with companies like yours to help them gain complete control over their IT infrastructures and achieve what we like to call IT Nirvana – all using the powerful tools Microsoft already provides.
For years we watched companies get burned by the over-promise, under-deliver methods of doing business in our industry. So we decided to create a unified endpoint management solution that wasn't focused on selling big and implementing small.
Instead, we built a model unified endpoint management solution for IT pros who want to achieve IT Nirvana without doing most of the work it takes to get there.