Hello again have you ever wondered how long it took to execute a powershell script or command?
With a few lines of code we can retrieve that information from your history.
We can pull from history the last executed command and set it as a variable.
$command = Get-History -Count 1 
Using builtin property's EndExecutionTime and StartExecutionTime we can determine the execution time.

Now subtract EndExecution from StartExecutionTime.
$command.EndExecutionTime – $command.StartExecutionTime

Now go forth and execute.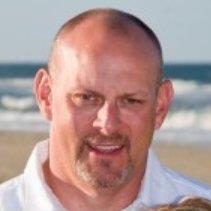 Three Minutes For A More Secure & Efficient Infrastructure
Short and to the point, Steve's Email Blasts give you endpoint management tips, tricks, and news in three minutes or less email read-time, guaranteed.
These Posts Might Be Helpful Too
Model Technology Solutions
Model Technology Solutions is a small but mighty band of infrastructure experts. We've helped companies in diverse industries to modernize and automate their infrastructures through effectively managing their Microsoft endpoint suite.
With us on your team, you'll watch your security and compliance go up and your IT team's costs (and headaches) go down. You'll relax in knowing that your endpoints will be secure and online when your users need them most. And you'll finally get back to your most-important tasks.