Model Technology Solutions strives to be one of the world's best places to work and we work hard to have the best expertise in-house, which is why we continue to grow our security team, offerings, and presence.
Model is excited to announce that Daniel Netwal, a recognized expert in device security and patch management services, and William Hamilton, a SCCM expert with almost 10 years of experience, have joined Model as Consultants on our Project Services team.
Daniel is married and expecting his first child. He lives in Lake St. Louis. He's an Iowa native but has spent time in California and Wisconsin. When asked why he chose to join Model, Daniel replied:
"As a previous client of Model's I enjoyed my engagements with Model and their unique brand of weirdness, and expert level knowledge. I had been looking forward to an opportunity to work with the Model team for some time and when the opportunity presented itself, I was ready."
Model is excited to add the experience Daniel gained in his global device security and patch management role at Maritz. His areas of expertise include endpoint security and patch management, and as part of the team he wants to help other clients improve endpoint security and end user experience.
William is married, has two daughters and lives in Schaumburg, IL where he enjoys photography, gaming, and motorcycles. He is transferring to Model from the University of Chicago and Zebra Technologies where he administered over 30,000 endpoints. When asked why he chose to join Model William replied:
"The technical expertise of the team and the culture made the move to Model a feel like a fit, I'm excited to work and grow with the team in 2022 and beyond."
William's desire to expand his technical expertise, worked with Model's work/life balance and culture to lay the groundwork for their respective transitions to our team.
Model is excited to have both Daniel and William on board, and looks forward to continued growth and client success with their contributions.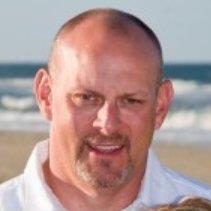 Three Minutes For A More Secure & Efficient Infrastructure
Short and to the point, Steve's Email Blasts give you endpoint management tips, tricks, and news in three minutes or less email read-time, guaranteed.
These Posts Might Be Helpful Too
Model Technology Solutions
Model Technology Solutions is a small but mighty band of infrastructure experts. We've helped companies in diverse industries to modernize and automate their infrastructures through effectively managing their Microsoft endpoint suite.
With us on your team, you'll watch your security and compliance go up and your IT team's costs (and headaches) go down. You'll relax in knowing that your endpoints will be secure and online when your users need them most. And you'll finally get back to your most-important tasks.