Model continues to grow our team, offerings, and presence. Model Technology Solutions is excited to announce that Will Conley, a regionally recognized expert in Microsoft Endpoint Manager, Intune Configuration, and Operating System Deployment has joined Model as an Engineer on our Unified Endpoint Management as a Service Team.
Model strives to be one of the world's best places to work, and we work hard to have the best expertise in-house. Will's desire to expand and deepen his expertise, together with Model's work/life balance and culture, laid the groundwork for his transition to Model from Levi, Ray & Shoup, where he worked as an OS Deployment Engineer/Architect.
Will is an Iowa native and calls Des Moines home. He enjoys board games, woodworking, and home automation.  When asked why he chose to join Model Will replied, "Model is the opposite of the 'big business.' I have been there in the past, and you can get lost in the crowd.  The culture here is geeky and fun, and I look forward to working with a very knowledgeable team of experts."
Model is excited to have Will on board and looks forward to continued growth and client success with his contribution.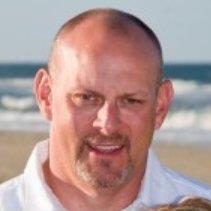 Three Minutes For A More Secure & Efficient Infrastructure
Short and to the point, Steve's Email Blasts give you endpoint management tips, tricks, and news in three minutes or less email read-time, guaranteed.
These Posts Might Be Helpful Too
Model Technology Solutions
Model Technology Solutions is a small but mighty band of infrastructure experts. We've helped companies in diverse industries to modernize and automate their infrastructures through effectively managing their Microsoft endpoint suite.
With us on your team, you'll watch your security and compliance go up and your IT team's costs (and headaches) go down. You'll relax in knowing that your endpoints will be secure and online when your users need them most. And you'll finally get back to your most-important tasks.