Ready or not, Windows 10 is where it's at and going to be for the foreseeable future. To ensure that your organization gets the most value out of the new feature set, we are delivering a four-part webinar series. Check out our first webinar video as Model Technology Solutions' managing partner and Microsoft technology expert, Jason Rutherford, walks through how Windows 10 can drive business value.
In part 1 of this webinar series you will learn about:
Security features such as device guard, credential guard, Windows defender advanced threat protection (ATP), Microsoft passport features (Windows Hello options), and how these new features can be leveraged to protect your infrastructure.
The modern way of management for remote workers including some native mobile device management (MDM) capabilities with Azure AD premium and Windows Intune, which will enable your remote workers to become productive faster and shape your approach to remote workforce management.
How to leverage the built-in App-V client in Windows 10 for application virtualization to ensure legacy applications will continue to run on Windows 10 and application upgrades are seamless to the end-user.
How to use the modernized Microsoft Store for Business' capabilities to ensure a consistent set of applications is available to your end consumers from anywhere.
How to apply these features to your specific business in your industry to capture the greatest possible value.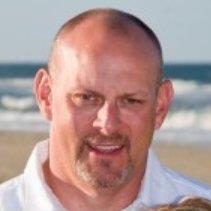 Three Minutes For A More Secure & Efficient Infrastructure
Short and to the point, Steve's Email Blasts give you endpoint management tips, tricks, and news in three minutes or less email read-time, guaranteed.
These Posts Might Be Helpful Too
Model Technology Solutions
Model Technology Solutions is a small but mighty band of infrastructure experts. We've helped companies in diverse industries to modernize and automate their infrastructures through effectively managing their Microsoft endpoint suite.
With us on your team, you'll watch your security and compliance go up and your IT team's costs (and headaches) go down. You'll relax in knowing that your endpoints will be secure and online when your users need them most. And you'll finally get back to your most-important tasks.