Do you have a VM with checkpoints or a checkpoint subtree that you want to delete but receive the following error? I have seen the Windows Backup tool create a new checkpoint upon every backup resulting in dozens of checkpoint in a long and nasty tree that simply will not allow you remove it, whether through the admin interface or PowerShell.
Virtual machine failed to generate VHD tree: 'Catastrophic failure'('0x8000FFFF')
Here's a quick and painless option to try before punching your Hyper-V server:
*Note: This process will merge changes so previous checkpoints will no longer be available for rollback.
Locate the most recent snapshot and select it.
Click Export from the actions menu.
Export the VM to a new location.
Shutdown the VM.
Once the export completes you will have a new merged vhdx!
Click Import Virtual Machine.
The VM will have the name of the snapshot. Power the VM on and validate it's working as desired.
Once satisfied with the new VM, delete the offending VM.
Rename the newly imported VM.
Enjoy the lack of snapshots.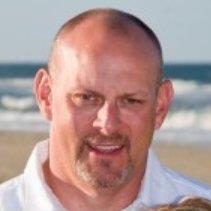 Three Minutes For A More Secure & Efficient Infrastructure
Short and to the point, Steve's Email Blasts give you endpoint management tips, tricks, and news in three minutes or less email read-time, guaranteed.
These Posts Might Be Helpful Too
Model Technology Solutions
Model Technology Solutions is a small but mighty band of infrastructure experts. We've helped companies in diverse industries to modernize and automate their infrastructures through effectively managing their Microsoft endpoint suite.
With us on your team, you'll watch your security and compliance go up and your IT team's costs (and headaches) go down. You'll relax in knowing that your endpoints will be secure and online when your users need them most. And you'll finally get back to your most-important tasks.