Estimated Reading Time:
3
minutes
Welcome Traveler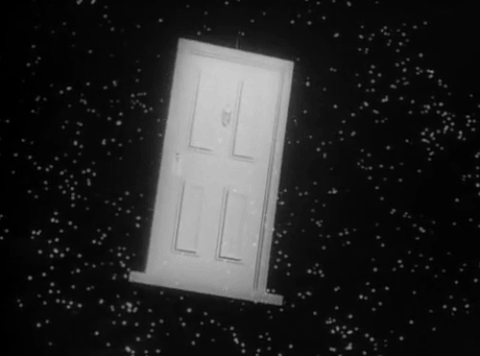 Let's go on a journey.
A journey of the mind.
To the world of Windows upgrades…..
Just hearing the words brings a sinking feeling that weighs the soul of mortal technicians and engineers everywhere. The pitfalls are all around us… those that we accept because we must. App compatibility. User data migration. The threat of unintended downtime. These plague us as we pour our very being into crossing the finish line that's known as the project deadline – before the next Operating System comes out in 3 years……..
The statements above reflect many of the feelings that are associated with an OS migration within a typical organization. We feel like it's a cycle of never-ending burdens that will weigh us down. You tell your boss, "There's so much more I could accomplish if we just would stop upgrading everything. All. The. Time!"
Take heart, my fellow soldier of IT. For Windows 10 has arrived. A new and shiny example of what can be if the world takes a step back and simply does what makes sense.
In this episode, we will consider all the horrors of OS Upgrades past and revel in the wondrous glory of what Microsoft has delivered unto us with Windows 10!
Operating system replacement vs. transition
In days gone by, an OS upgrade was only installed on new devices as they were purchased, or installed after a customers device was wiped clean. The fate of the customers data and immediate usefulness of the device after the upgrade was mentioned with bated breath. Once upgraded, the joy was short lived as the next upgrade project started almost immediately following the previous one.
With the arrival of Windows 10, an in-place upgrade is a promise of truth for those whose devices are currently Windows 7 or 8.1. No more wipe and load, unless desired. Not only that, but once a device is on Window 10, the upgrade process becomes little more than a software update.
The joy of rollout schedules
Before Windows 10, OS upgrades were a time of loss where the customer and their device would be separated for a bit, and then reintroduced when the time was right. The matter of when someone was slated to be upgraded was a weighty matter, and the complexity of scheduling could be held up as evidence. New releases were years apart – far enough that as soon as the upgrade was done, planning for the next upgrade would begin.
In the post Windows 10 world, OS upgrades are really nothing more than special purpose software updates. Twice yearly, Microsoft reveals the new face of Windows to the world, and it is very much like the face before it. Minor changes in functionality. Little or no impact on compatibility. It can be installed in as little as 15-20 minutes, which makes it an ideal match for lunchtime or an extended coffee break.
Windows 10 uses deployment rings to control the deployment to an organization. The rings are similar to a phased deployment, where each phase is released at a predetermined time after the one before it. These rings can be set up and managed via SCCM, or other means, and can be reused time after time as new upgrades come along.
A typical setup may look like this:
Ring 1 contains "pilot" IT devices and is upgraded as soon as Microsoft releases a new build of Windows 10.
Ring 2 contains "pilot" devices from across the organization to ensure compatibility, and is upgraded 4 weeks after the previous ring.
Ring 3 contains "all IT" devices and takes place 6 weeks after Ring 1.
Ring 4 is set for 4 months after the start of Ring 1, and goes to any device in the company considered "low risk."
Ring 5 starts 4 weeks after ring 4 and includes all devices considered to be a "moderate risk" device.
Finally, Ring 6 takes place two weeks after the start of Ring 5, and completes the cycle by upgrading the remainder of devices.
In this case, the total time from Microsoft release to full enterprise deployment of the new build of Windows 10 is 5 months and 2 weeks. What's more is that the update was installed in place over a short period of time, with very little customer impact (if any). Also, the time-frames and groupings are determined by the business.
This scenario is not a work of fiction, even though in the past it would certainly seem so.
If you find yourself curious and want to discover how this experience can be yours then check out a recording of our webinar, How Windows 10 Will Change Deployment Operations, on YouTube.