Estimated Reading Time:
3
minutes
There's never been a better time to implement Operations Management Suite Log Analytics than now. The platform has recently experienced its largest and most fundamental update since its inception, providing even greater analytics capabilities than ever before, while still retaining all the functionality and solutions that users have grown to love.
Microsoft recently announced (link) the general availability of the New Log Analytics Experience, centered around a massive update under the service's hood – a brand new search language that brings increased capability and flexibility when writing queries. Common filtering tools like Joins, Unions, and Calculated Fields are now built in and easy to use. Additionally, the new platform also supports writing queries that span multiple OMS Log Analytics Workspaces (link), opening up a host of new options for designing a Log Analytics implementation while still enabling you to analyze data in all workspaces simultaneously.
Another primary new component to the new Log Analytics is the Advanced Analytics Portal. Those of you who have used Application Insights (another OMS tool!) in the past will recognize it, but for those who haven't, you'll quickly find that the query experience has been supercharged. Tabbed queries, new options for data presentation, and powerful smart analytics capabilities are built in to enable greater ease of use and make it easier to gain important insights from your data using automatic pattern and exception recognition tools.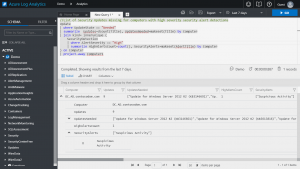 Microsoft is making sure that everyone is able to ramp up their skills in the new system easily by providing multiple resources for training. First, they've created a dedicated website with thorough documentation on the new search syntax (link), including examples, tutorials, and more. The "classic" Log Analytics portal also has a built-in query converter – you can enter in any query from the old language and have it automatically converted to the new language, illustrating exactly how the new language syntax lines up against the old. Additionally, they've published a freely-available and accessible "playground" environment (link) where anyone can test queries, experiment with the new portal, and get skilled up at their own pace. Even more, they are publishing additional query examples to a GitHub repository (link) – these can be used when learning or as foundations for building queries to present the data you are looking for from your own environment. Finally, they've put up a community site (link) where users are encouraged to communicate, ask questions, share solutions, and more.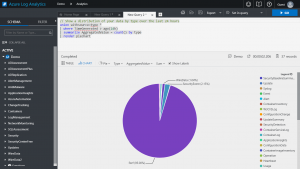 It should also be stated that everything that users loved about Log Analytics is still there – via the Log Analytics portal or the Azure portal, queries can still be ran and data viewed in the same ways they've always been. Additionally, all of OMS Log Analytics' Solutions (link) have been updated to support the new language. Microsoft is also continuing to announce and release new solutions all the time. Log Analytics is everything it's ever been and continuing to improve and offer more features and functionality all the time.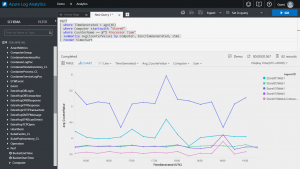 The new OMS Log Analytics experience gives you even more power than ever to gain insights from your environment, perform root cause analysis of performance issues, track all of your infrastructure components and services in a single place, and take your infrastructure management to the next level. Upgrade your existing workspaces or set up a new one today and start taking control of your environment.