Estimated Reading Time:
2
minutes
SCCM: Configuring Email Notifications with Office 365
So you are an Office 365 organization and your Exchange server lives in the "cloud" and you want to configure email notifications in SCCM for such cools hits like "Virus Outbreak" or "Apple APN certificate is going to expire".
So in the old days with Exchange on premises this was generally a pretty straight forward process. With Exchange Online however its a bit different.
Lets take a look at how this works!

First you will need to obtain your Office 365 MX record from DNS. This is the server we will use.
An example of what this might look like is:
yourdomain-com01.mail.protection.outlook.com
Now that you have this, open your SCCM Admin console and navigate to:
Administration > Site Configuration > Sites.
Click your primary site server and select:
Configure Site Components > Email Notification.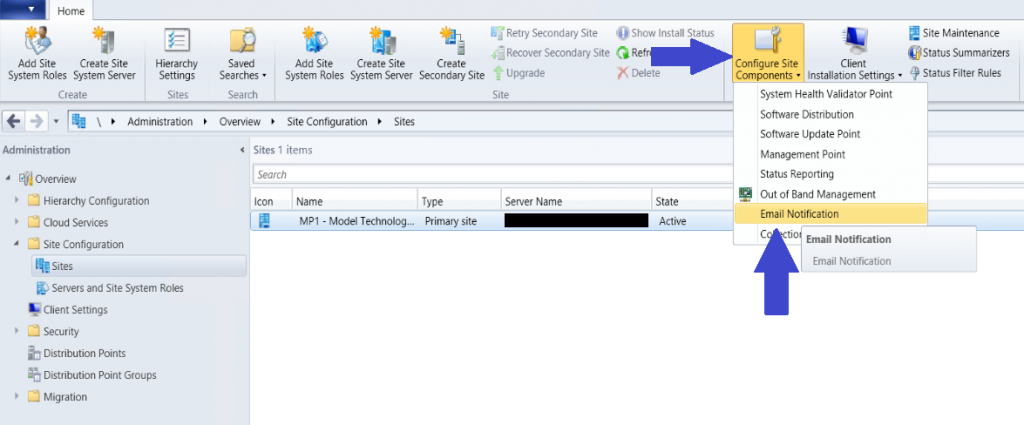 Click "Enable email notification for alerts".

FQDN or IP address of the SMTP server to send email alerts:
Enter the MX record in the server field, leaving the default port of 25
SMTP Server Connection account:
None (anonymous access)
Sender Address for email alerts:
Enter something like "NoReply-SCCMNotify@yourcompany.com". Note: This does not have to be a valid email address

Now click Test SMTP Server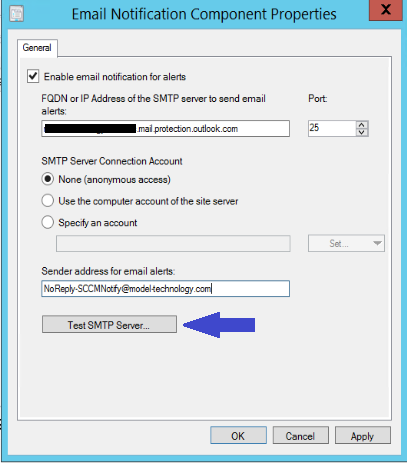 Enter your email address and click Send Test Email. Wait for the success notification then click Close.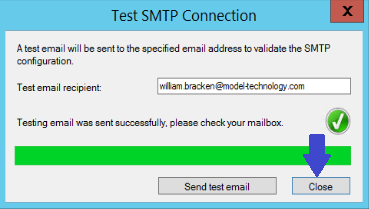 Now go to your inbox and validate you received the test message.

Lastly go back to the SCCM Admin console and click OK to save the settings.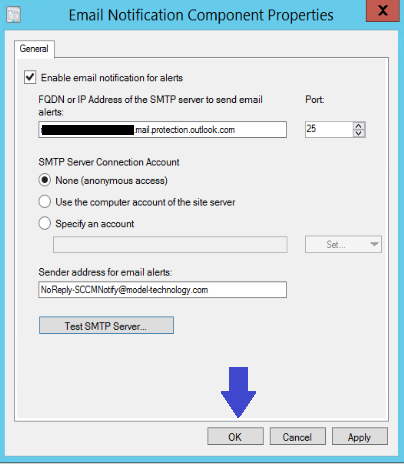 You are all set! Go start enjoying your new found fame!