Today we are going to be discussing some of the new security features that Windows 10 includes.
Rather than overwhelming you with technical details and specifications, I am going to share a story:
The story you are about to hear could very well be true, only the names have been changed to protect the innocent.
It all started with a secret……….. a very valuable secret.
Everyone in the town of "Hamburger" feared Sam's Secret Shop. Time and time again, Sam had managed to obtain information that just should not be shared, and sell it to the highest bidder.
The townsfolk had good reason to fear. Last year the mayor had lost his re-election campaign when local newspapers announced that he didn't really like hamburgers, but in fact preferred salads.
No one knew how Sam did it, but time and time again he proved that no secret in the town was safe.
Being a small town, most of the computers in Hamburger were old and originally ran older versions of Windows. Many suspected that Sam used hacking to collect his information, but no one was sure.
Earlier this year, every house on First Street had upgraded to Windows 7, but that didn't stop Sam from finding out that young Mikey Smith at 125 First Street really wanted a pet dog, not a pet burger like the rest of the other children.
One fateful day, a man drove into town in a white van. He announced to the town that his specialty was IT Security and he was there to end Sam's reign over the small town for good.
The man was amazing. Despite the age of some of the computers, he said he could upgrade them all to Windows 10 Enterprise and forever end the evil reign of Sam. The townsfolk were hopeful, but skeptical.   Sam had always found a way before, why would this stop him?
Determined to restore hope to the townsfolk, the Man in the White Van issued a challenge:
I challenge Sam's to a duel at high noon. In the center of town square is a golden Windows 10 computer. It holds the most amazing secret in all the land. I'll give Sam three tries to gain access my secret. If he succeeds, I will leave the town forever, but if he fails, the entire town will upgrade to Windows 10.
Sam hastily agreed, and high noon found the entire town anxiously watching to see who would prevail.
Sam pressed the power button and the golden computer came to life.
Here is a record of what happened next:
For his first attempt, Sam was prompted for a Bitlocker Pin. He had read all about the Man in the White Van, and tried a few pins that were related to his favorite team, food, and the name of his dog. None were successful, and after the three attempts, Bitlocker locked the drive. Sam removed the hard drive and slaved it to another device, but was still unable to read the drive.
Sam had failed on his first try.
For his second attempt, Sam had the Man in the White Van start up the computer to the login screen. Sam knew that Windows Hello was configured. He held up a photo of the man, but the device did not unlock. He even found someone who looked similar to the Man in the White Van, but Windows Hello still would not unlock.
Sam had failed again.
For his third and final attempt, Sam gave the Man in the White Van a USB drive with a "very cool app" that was designed to steal the secret and email it to Sam. The man logged in and ran the app, waiting to be amazed, but the app would not run. He tried again and again, but still the app would not run. "Why won't it open?!", yelled Sam. "Windows 10 Device Guard prevents any application not on the white list from running", said the Man in the White Van.
Sam's final attempt had failed.
"Somewhere Windows 10 has been hacked and no one will ever know how it was done!!", yelled a frustrated Sam.
The Man in the White Van just smiled. "Not true.", he said. "When an attack does occur, Windows Defender Advanced Threat Protection leverages the power of the Microsoft Cloud. If the attack is already known to Defender, it is thwarted. If a new method is used, every step of the attack can be viewed by Security Professionals, revealing the exact path and methods used.", said the Man in the White Van. "Not only that," he continued, "but Windows Defender definitions can be updated in the future to automatically thwart the same attack for all Defender Customers."
Sam's head hang low. He knew he was beaten. As agreed, he packed up his shop and left town, never to return.
Over the years, the story of that legendary day would be told time and time again.
But despite all that The Man in the White Van had done, all agreed that the real hero that day was Windows 10.
THE END
If you're interested in learning more about Windows 10, register for the third webinar in Model's Windows 10 series: Understanding the Technical Features of Windows 10.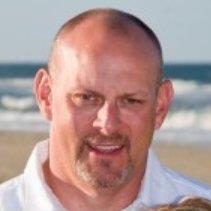 Three Minutes For A More Secure & Efficient Infrastructure
Short and to the point, Steve's Email Blasts give you endpoint management tips, tricks, and news in three minutes or less email read-time, guaranteed.
These Posts Might Be Helpful Too
Model Technology Solutions
Model Technology Solutions is a small but mighty band of infrastructure experts. We've helped companies in diverse industries to modernize and automate their infrastructures through effectively managing their Microsoft endpoint suite.
With us on your team, you'll watch your security and compliance go up and your IT team's costs (and headaches) go down. You'll relax in knowing that your endpoints will be secure and online when your users need them most. And you'll finally get back to your most-important tasks.