Is your business ready to take on the new way of OS deployments?
Traditionally, OS deployments would consist of engineering a new base-image once every couple of years. Once the image was ready, businesses would spin up a project to update the business-critical applications, and then the rollout of the 'new environment' would take shape. With Windows 10, those deployment days are over. The updates are more rapid, and the existing OS builds become unsupported much faster than previous operating systems, forcing organizations into a continuous deployment state-of-mind on the desktop. While this new obligatory way of deploying may seem potentially difficult to manage, putting together a strategy to actively manage the rolling desktop changes is the path to OS serenity—and the best way to capitalize on all the benefits of Windows 10.
In part 2 of our Windows 10 webinar series, we look at how businesses can most effectively manage the deployment lifecycle for Windows 10, and:
Talk about how to prepare for Windows 10, looking at hardware and infrastructure requirements and why that's important to getting the most from your Windows 10 image.
Take a deep dive into the lifecycle management of Windows as a Service (WaaS) and how to apply that to your business through a deployment cadence.
Define the Windows 10 branches and releases, and discuss how to choose which are right for your business.
Discuss how organizations can capitalize on this new deployment method to get the most value out of Windows 10.
While you're at it, be sure to register for part 3 of our webinar series taking place on September 12, 2017, Understanding the Technical Features of Windows 10. Click here to register.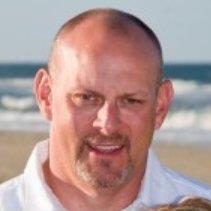 Three Minutes For A More Secure & Efficient Infrastructure
Short and to the point, Steve's Email Blasts give you endpoint management tips, tricks, and news in three minutes or less email read-time, guaranteed.
These Posts Might Be Helpful Too
Model Technology Solutions
Model Technology Solutions is a small but mighty band of infrastructure experts. We've helped companies in diverse industries to modernize and automate their infrastructures through effectively managing their Microsoft endpoint suite.
With us on your team, you'll watch your security and compliance go up and your IT team's costs (and headaches) go down. You'll relax in knowing that your endpoints will be secure and online when your users need them most. And you'll finally get back to your most-important tasks.