Recently I ran across an issue getting my outlook 2013 CRM plug-in connecting to our Office 365 CRM instance. I ran through the typical solutions:
Repairing the CRM installation
Reinstalling the Windows Foundation 3.5 Windows feature
Downloading a different version of the CRM plugin
Entering in the URL for CRM manually
Choosing the CRM Online option for the URL
Reinstalling the sign-in assistant
Recreating my Windows profile
Recreating my Outlook Profile
Running through the CRM troubleshooting tool
Checking my time zone information
Ensured my account in CRM was setup correctly
I can keep going…
I changed my password and removed the @ character. Once I changed my password to a different special character, everything worked well. This character did work for me the past and I was always able to authenticate, so I'll be doing some testing to see if it was the simple act of changing the password on-prem (dir-sync's to O365) that did the trick.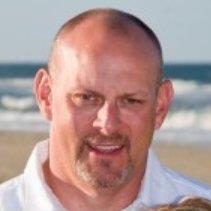 Three Minutes For A More Secure & Efficient Infrastructure
Short and to the point, Steve's Email Blasts give you endpoint management tips, tricks, and news in three minutes or less email read-time, guaranteed.
These Posts Might Be Helpful Too
Model Technology Solutions
Model Technology Solutions is a small but mighty band of infrastructure experts. We've helped companies in diverse industries to modernize and automate their infrastructures through effectively managing their Microsoft endpoint suite.
With us on your team, you'll watch your security and compliance go up and your IT team's costs (and headaches) go down. You'll relax in knowing that your endpoints will be secure and online when your users need them most. And you'll finally get back to your most-important tasks.