You are a new Office 365 Admin and doing some routine maintenance on accounts and license allocations. You remove the Exchange Online license from several users who left the company.  You go about your daily tasks until you get a frantic call from a user stating all her mail is gone.  You start digging into the issue and realize that you removed the license from an active user.  You re-assign the license and think to yourself, "That was close!" Microsoft will hold the e-mail account in limbo for 30 days. So, if you have accidentally unassigned the Exchange license, you can add it back again. There is a risk that the mailbox might get permanently deleted during this limbo period, so if you're reading this now and are in this situation, stop reading our blog and go re-license the user immediately!
When you remove a license from a user, all the data associated with that user for that service is deleted.    After a grace period of 30 days, the user data can't be recovered, except for documents saved on SharePoint Online. For example, if you remove a license for Exchange Online from a user, that user's mailbox is deleted. The mailbox can be recovered within 30 days by reassigning an Exchange Online license to the user associated with it. After 30 days, the mailbox and its contents are permanently deleted. For more options when assigning licenses,
via Assign or remove licenses, or view a list of unlicensed users – office365 suite.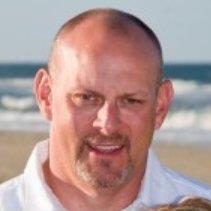 Three Minutes For A More Secure & Efficient Infrastructure
Short and to the point, Steve's Email Blasts give you endpoint management tips, tricks, and news in three minutes or less email read-time, guaranteed.
These Posts Might Be Helpful Too
Model Technology Solutions
Model Technology Solutions is a small but mighty band of infrastructure experts. We've helped companies in diverse industries to modernize and automate their infrastructures through effectively managing their Microsoft endpoint suite.
With us on your team, you'll watch your security and compliance go up and your IT team's costs (and headaches) go down. You'll relax in knowing that your endpoints will be secure and online when your users need them most. And you'll finally get back to your most-important tasks.